Buenos Aires-Mar del Plata train runs again
Tuesday, July 4th 2017 - 02:34 UTC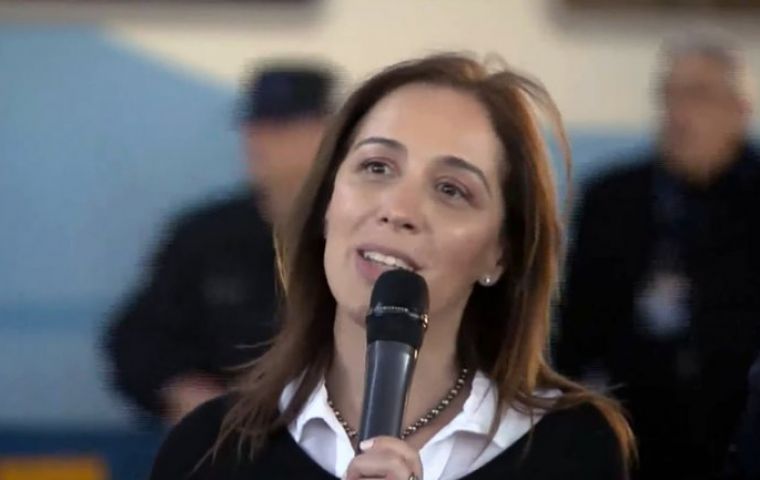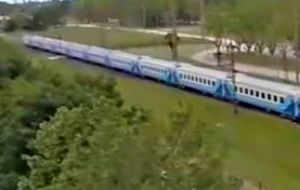 After two years out of service, Buenos Aires and Mar del Plata, which are 400 kilometres apart, are since Monday again linked by a train service that needs almost seven hours to reach its final destination. Buenos Aires provincial Governor María Eugenia Vidal said "It is no longer a promise - we have delivered."
Vidal added that "it is a day of joy not only for Mar del Plata, but also for places such as Dolores, Chacomús, Lezama and Pirán will be recovering the train after many years." The total journey will include 12 stops because "for us each neighbor of this Province are important."
A train that will depart every day from Constitución Station (in the city of Buenos Aires) to Mar del Plata at 3.13 pm, the return service leaving at 11.59 pm. The train has air conditioning, exclusive spaces for handicapped people and a dining car.
One-way tickets to Mar del Plata will cost 200 pesos from Mondays to Thursdays and 450 from Fridays through Sundays, except for the winter school break (July 17 to 28 ), when it will cost 450 pesos every day. Tickets purchased through the railway company's website will have an additional 5% discount.
The governor underlined that after the July holidays the train will become an affordable option for tourists to visit Mar del Plata. She also stressed that the train "gave a thousand jobs to the people who worked on the project and it will give many more jobs."
"The arrival of the train to Mar del Plata is part of our commitment to quality public transportation and the recovery of the rail system we are already carrying out with the reactivation of freight trains and an ambitious $ 14 billion plan in the Metropolitan area, which is already underway," national Transport Minister Guillermo Dietrich said.