Brazil plans to overhaul power market to eliminate money losing subsidiaries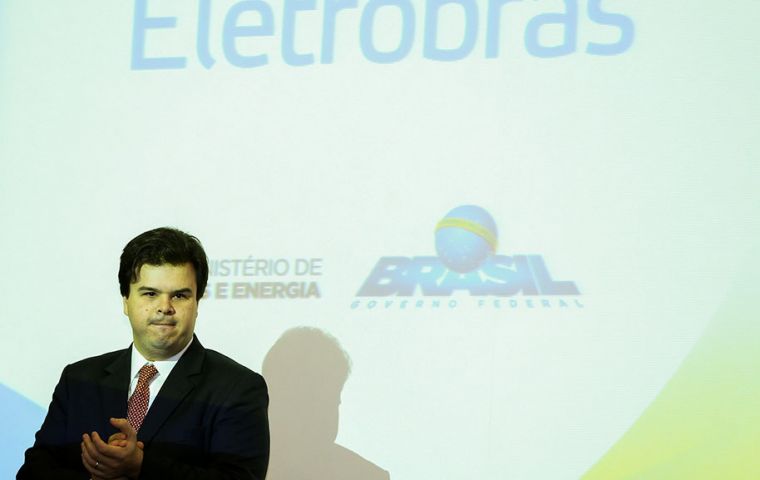 Brazil has announced plans to overhaul the power market which could lead to higher rates and rid the state controlled Electrobras utility of money losing subsidiaries.
At an event in Brasilia, Mines and Energy Minister Fernando Coelho Filho said helping Eletrobras return to profitability is one of the main pillars of his planned industry overhaul. It includes reducing price distortions that have caused companies' liabilities to grow rapidly over the past five years.
Coelho ruled out the sale of Cia Hidrelétrica de São Francisco SA and Furnas Centrais Elétricas SA, two key Eletrobras units that have some of the state's most prized generation and transmission assets. Still, old hydropower dams belonging to Eletrobras or those units could be sold under the plan, he said.
The plan is the latest effort by President Michel Temer's government to revamp debt-laden state utilities, which have helped widen Brazil's budget deficit after years of political mismanagement and balance sheet overstretching.
It also dismantles a broad sector reform undertaken by his predecessor, Dilma Rousseff, which imposed heavy losses on utilities in order to cut consumer rates. Her plan, a broad renegotiation of generation power contracts, brought about a decline in the value of electricity assets and hampered project returns.
Rousseff, whose policies led to Brazil's worst recession on record, was impeached last August. Temer, her running mate in two elections, brought in an entirely different economic platform.
Temer's overhaul of the energy industry could lead to higher rates, which could be offset by a decline in taxes, Coelho said.
Eletrobras - Brazil's largest power holding company - is selling stakes in more than 100 projects, from which it could fetch around 5 billion Reais.
Bankers and lawyers have speculated that Chinese power utilities might take advantage of potential asset sales at Eletrobras to increase their foothold in Brazil, where high debt, a harsh recession and less stringent takeover barriers than in other markets have stoked a wave of acquisitions.