Falklands and seven BOT's at House of Lords' EU committee to discuss Brexit
Saturday, July 8th 2017 - 10:30 UTC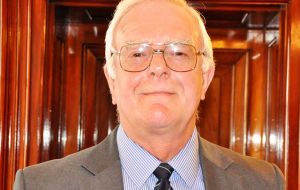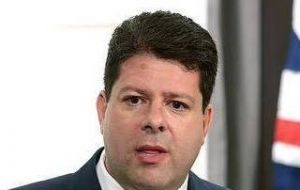 The House of Lords EU Committee will next week take evidence from representatives of eight of the British Overseas Territories as its scrutiny of the impact of Brexit continues. Among the territories taking part in the session and giving evidence to the committee will be Bermuda, British Virgin Islands, Falkland Islands, Montserrat and St Helena.
The Falklands that will be represented by MLA Roger Edwards, is highly dependent on the European Union for its self sufficient economy, and mainly fish exports with direct access to the EU market.
As reported, previous sessions have taken place within the House of Lords with Gibraltar's chief minister Fabian Picardo giving evidence earlier this year at a similar session.
Similar Brexit sessions have included Guernsey, Jersey and the Isle of Man as well as Scotland, Ireland and Wales representatives.
In a statement on its website the House of Lords said that the latest session will cover the potential impact if Brexit restricts the ability of residents of Overseas Territories to travel in the EU, the impact of the loss of EU funding, the extent to which Overseas Territories rely on trade with the EU.
The committee will also discuss any possible benefits for the Overseas Territories from Brexit and whether the UK Government is doing enough to engage the Overseas Territories in the Brexit process.
The evidence session will start at 4.10pm on Monday 10 July.
The full list of those giving evidence to the committee will be: Victor Banks, Chief Minister, Government of Anguilla; Dr Derrick Binns, Secretary of the Cabinet, Government of Bermuda; Dr. Hon. D Orlando Smith OBE British Virgin Islands Government; MLA Roger Edwards, Falkland Islands Government; Donaldson Romeo, Hon. Premier of Montserrat, Government of Montserrat; Ms Kedell Worboys, UK Representative, St Helena Island; Chris Carnegy, UK Representative, Government of Tristan da Cunha and The Premier Hon. Sharlee Cartwright-Robinson, Turks & Caicos Government.