Harvard University selling timberland in Uruguay; endowment unloading natural resources assets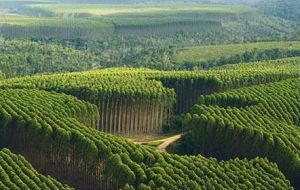 Harvard University is trying to sell timberland located in Uruguay worth about US$120 million, including a eucalyptus forest, as the endowment moves to unload natural resources assets to boost the fund's performance, according to a report from Bloomberg.
The timberland includes about 20,000 hectares of eucalyptus tree farms, according to people familiar with the matter who asked not to be named because the information is private. Harvard declined to comment. Eucalyptus grown in Uruguay is used to make wood pulp.
Harvard Management Co., which oversees the US$35.7 billion endowment, is looking to restructure the US$4 billion of assets in the portfolio, which were once considered a crown jewel in the endowment. The holdings are vast and include timberland plantations in Central and South America, a dairy farm in New Zealand, and vineyards in California. As previously reported, Harvard also has been negotiating the sale of 8,500 acres of dairy farms and 5,500 cows in New Zealand.
The endowment also is close to reaching deals to sell private equity, venture capital and real estate holdings worth more than US$2 billion, Bloomberg reported on June 29. The sales are part of an ambitious overhaul launched this year by N.P. 'Narv' Narvekar, the former head of Columbia University's endowment who took over as chief executive officer of Harvard Management in December. Narvekar is laying off about half the 230-person staff at the Boston-based nonprofit while shuttering internal hedge funds.