Blair argues Brussels leaders willing to compromise to avoid UK leaving Europe
Saturday, July 15th 2017 - 07:42 UTC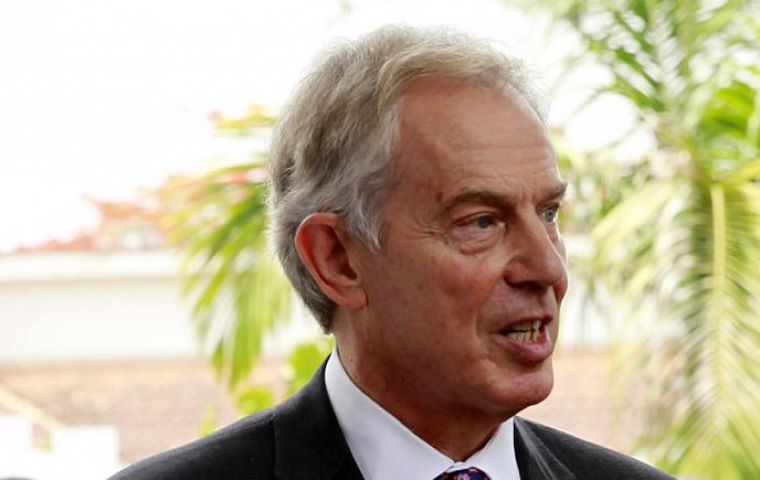 Tony Blair believes European leaders would be willing to tighten up the free movement of people as a way to avoid Britain leaving the EU. The UK former prime minister suggested the "will of the people" may be changing as the difficulties of Brexit negotiations become apparent and called for a "proper debate" over the different options, including remaining in a reformed EU.
The only reason it is not on the table is because the Tories fear old internal wounds would be reopened if Brexit does not happen, he said.
Writing in an article for his Institute for Global Change, the former Labour leader said: "Rational consideration of the options would sensibly include the option of negotiating for Britain to stay within a Europe itself prepared to reform and meet us half way.
"The Macron victory changes the political dynamics of Europe. The members of the Euro zone will integrate economic decision-making.
"Inevitably, therefore, Europe will comprise an inner and outer circle. Reform is now on Europe's agenda.
The European leaders, certainly from my discussions, are willing to consider changes to accommodate Britain, including around freedom of movement.
"Yet this option is excluded."
Mr. Blair's article was published alongside polling which suggested 70% of Britons would support free movement if it was reformed to mean EU citizens would not have an automatic right to move to a country without a job offer, and if there were stricter controls on welfare.
German and French voters would favor similar controls, the polling suggested. "Europe knows it will be poorer and less powerful without us, Blair said.
"We know our currency is down around 12%; already jobs are going; there is not £350m a week more for the NHS; and we actually need most of the migrants who come to work in the UK.
"On any basis, leaving is complex and will take years. Brexit is the biggest political decision since the Second World War.
"Given what is at stake, and what, daily, we are discovering about the costs of Brexit, how can it be right deliberately to take off the table the option of compromise between Britain and Europe so that Britain stays within a reformed Europe?"