Britain is in for a rough ride, unless cabinet ministers stop squabbling
Monday, July 17th 2017 - 04:29 UTC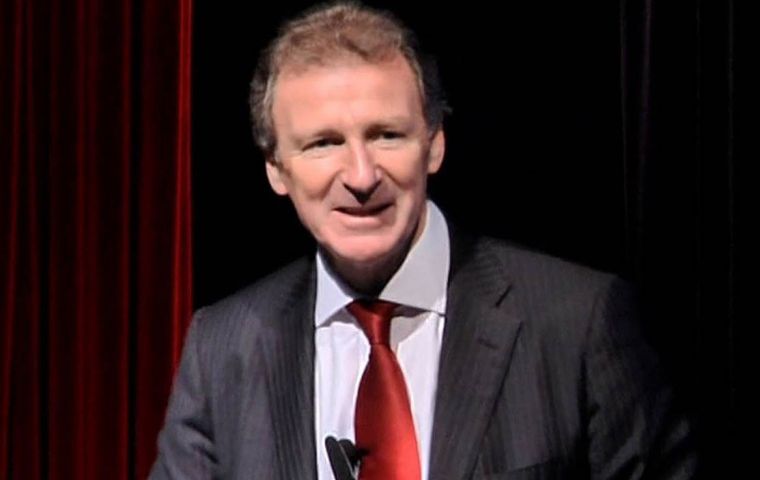 Britain is in for "a rough ride" unless cabinet ministers stop squabbling over Brexit, the former head of the civil service has warned. Writing in the Observer, Lord O'Donnell called for cabinet ministers to unite in backing a lengthy transition deal and "start being honest about the complexity of the challenge". "There is no chance all the details will be hammered out in 20 months," he warned.
"We will need a long transition phase and the time needed does not diminish by pretending that this phase is just about 'implementing' agreed policies as they will not all be agreed."
"The EU has clear negotiating guidelines, while it appears that cabinet members haven't yet finished negotiating with each other, never mind the EU."
The former cabinet secretary criticized the Prime Minister's decision to placate her Brexiteer colleagues by giving them key jobs and for creating two new ministries.
O'Donnell went on to describe the government's so-called Great Repeal Bill as "a wonderful oxymoron", saying: "It is only 'great' in terms of its likely impact on the amount of regulation."
The former Cabinet Secretary added: "So fasten your seat belts, we are in for a rough ride."
Sir Nigel Sheinwald, a former ambassador to the EU, said there is a "one-in-three" chance of the talks collapsing unless the UK adopts a more realistic approach, including over Britain's so-called "divorce bill".
"I think (the negotiations) could break down quite quickly if, after the autumn, our position on these fundamental issues – the financial settlement, and then the fundamentals of our future relationship – don't move more in the direction of common sense and economic sense," he told The Observer.