Falklands' demining operations since 2009 have cost London £16.6 million
Monday, July 17th 2017 - 04:59 UTC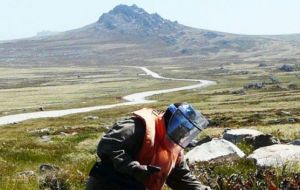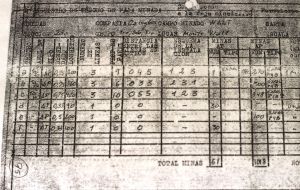 The British government has spent £ 16.604.385 in demining operations in the Falkland Islands since 2009. The information was confirmed by the Foreign Office following a request under the Freedom of Information Act 2000.
The Request, Ref 0386/17 (09 May 2017), "Please could you tell me how much the British government has spent in total since 2009 on demining in the Falkland Islands", was replied by the Counter Proliferation & Arms Control Center.
"I can confirm that the Foreign and Commonwealth Office (FCO) does hold information relevant to your request. I can confirm that Her Majesty's Government (HMG) has spent £16,604,385 on Falkland Islands demining since 2009.
"This figure includes spend during the first financial year (FY16/17) of Phase 5 of demining, which the UK is only currently part way into – phase 5 commenced in October 2016.
"The United Kingdom takes its international obligations under the Anti-Personnel Mine Ban Convention seriously, which includes removing all mines from sovereign territory.
Demining has been funded by various departments including the Foreign and Commonwealth Office, Ministry of Defense, Department for International Development and HMG's Conflict Security and Stability Fund".
It is estimated that some 20.000 mines, mostly antipersonnel, although some against heavy equipment were planted by the Argentine military occupation following the invasion of the Falkland Islands in 1982.
Although mined field charts from the Argentine military are mostly reliable, according to British sources, some are not and the time elapsed, particularly with antipersonnel ordnance, (light and plastic materials) means climate and soil conditions could and have displaced them.
BACTEC teams with experts from Zimbabwe have been working in the demining operations, and according to Falklands lawmaker, MLA Michael Poole, the Islands are expected to be rid of mines by the end of the decade.