Tory MP reaffirms UK commitment to stand by Gibraltar after Brexit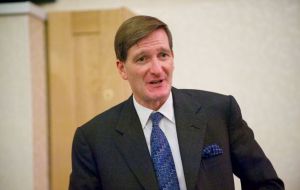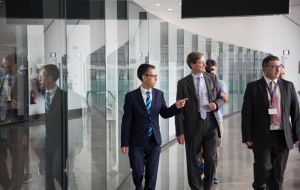 Spain's "eccentric" enclaves in north Africa make its position on Gibraltar "incomprehensible", said Tory MP Dominic Grieve reaffirming UK's commitment to stand by Gibraltar after Brexit. Speaking during a visit to Gibraltar, MP Grieve said any future Brexit deal struck by the UK with the EU must also include the Rock.
"We need to be absolutely clear to our European partners that whatever final deal we arrive at is going to include Gibraltar," MP Grieve said. "I am fairly confident from what I know of the dynamics in London that this will be the case, because anything else would be unacceptable."
The Conservative politician was guided around Gibraltar and the Spanish frontier by Deputy Chief Minister Dr Joseph Garcia, making good a promise to the Gibraltar Government that he would visit. He was able to witness at first hand the lengthy vehicle queues experienced by drivers heading into Spain.
MP Grieve, a former Attorney General of England and Wales, was firm that there is no question mark over Gibraltar's continued British sovereignty, adding that Britain will remain staunchly by the Overseas Territory.
His words come just days after King Felipe of Spain suggested bilateral talks during a royal visit to the UK Parliament. MP Grieve was present when the King Felipe of Spain gave an address at the Royal Gallery in the Houses of Parliament.
"I do not accept that there is any sovereignty issue concerning Gibraltar and Spain's territorial integrity," underlined MP Grieve. "The difficulties over the years seem to come in the form of Spanish intransigence, which I have never understood."
"It strikes me as being massively counterproductive if Spain is trying to woo Gibraltarians to change their opinions of Spain."
"It is incomprehensible, particularly coming from a country which has numerous enclaves in other people's countries that are as eccentric in their historical origins as perhaps Gibraltar is."
He added Spain should behave properly in respect to the international law governing Gibraltar, which includes respect for its British sovereignty.