Scotland and Wales dispute Tories £ 1bn for North Ireland's DUP
Friday, July 21st 2017 - 09:26 UTC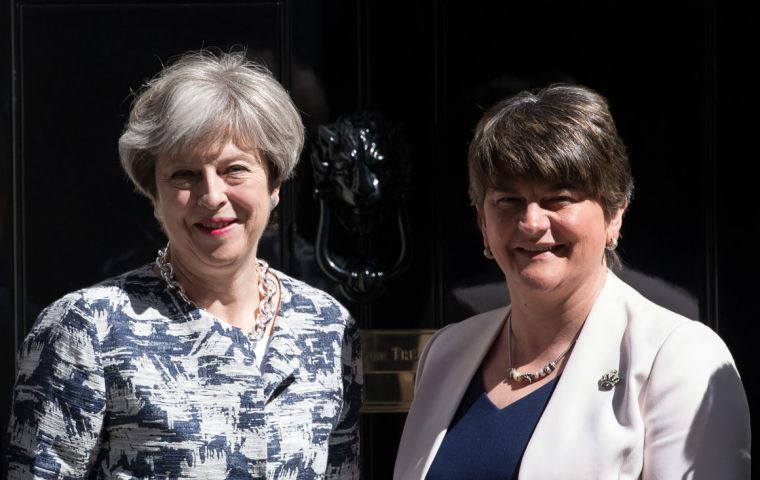 The Scottish and Welsh governments have begun a formal dispute with Westminster over the Tories' £1 billion deal with the Democratic Unionist Party. The devolved administrations have invoked formal dispute resolution procedures over the coalition agreement of PM Theresa May's government, which includes £1 billion in new funding for Northern Ireland.
In a letter to the Treasury, they argue it is "unacceptable" for UK ministers to fund devolved services in Northern Ireland without applying the Barnett formula, the mechanism used to distribute funds to the devolved nations.
"Your decision to 'bypass' the Barnett formula undermines and discredits the existing funding framework," the letter said.
"Applying the formula in the usual way would have resulted in an additional £1.67 billion for Wales and an additional £2.9 billion to Scotland. There is no justification for ignoring the needs of Wales, Scotland and England"