Brazil cuts spending and raises taxes, including on fuel, to try and balance the budget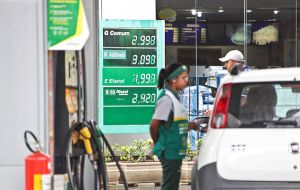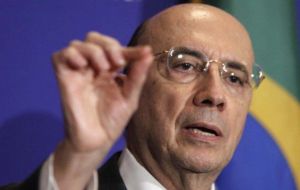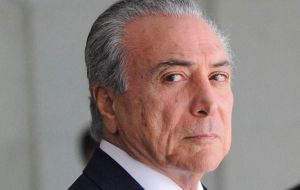 Brazil's government increased a spending freeze and raised taxes to cover a budget gap this year, reinforcing its commitment to fiscal discipline but dealing a potential blow to fragile economic growth. In a statement by the Finance and Planning Ministries, the government said it will freeze an additional 5.9 billion Reais (US$1.9 billion) in federal spending this year
It will also raise the federal PIS/Cofins social contribution tax on gasoline, diesel and ethanol in order to raise an estimated 10.4 billion Reais in additional revenues, it added.
The tax increase "is absolutely necessary to preserve the fiscal adjustment and maintain the economy's trajectory towards recovery," the statement said.
Brazil lost its investment-grade rating in 2015 after missing budget targets for years.
The country's renewed austerity effort has weighed on public investments in infrastructure and disrupted services such as passport issuance, but has been justified by President Michel Temer's yearlong administration as a necessary step to rebuild trust with investors and curb the growth of public debt.
Officials had previously said they planned to reduce the spending freeze, currently at 39 billion Reais, as tax revenues were expected to increase.
Finance Minister Henrique Meirelles earlier anticipated to GloboNews TV that the budget restrictions were reaching excessive levels and could be reduced within 60 days.
Brazil targets a budget deficit of 139 billion Reais this year before interest payments. The deficit in the 12 months through May reached 167.6 billion Reais, equivalent to 2.59% of GDP.
The tax hike will be implemented by executive decree and will not need to be endorsed by Congress - bypassing lawmakers' strong opposition to tax increases in the recession-hit economy ahead of an election year.
Brazil's economy is expected to grow 0.3% in 2017 after contracting by more than 3% in each of the past two years, according to a weekly central bank poll of economists.
The decision to increase taxes on fuel caused an immediate protest from FIESP, the manufacturers most powerful organization in Brazil based in Sao Paulo. FIESP floated two huge yellow ducks outside its headquarters in downtown Sao Paulo.
The inflated ducks had banners reading "I won't pay for the duck," a twist on the Brazilian expression "to pay the duck," which means to be compelled to pay for someone else's mistake.
"We are outraged by the announcement of the rise in taxes on fuels," Fiesp leader Paulo Skaf said in a statement. "It is harmful for society as a whole."
The tax increase is expected to boost the price of gasoline at the pump by 0.41 reais (13 cents) per liter, or roughly 52 cents a gallon.