Mercosur and Colombia agree to a limited list of tariff-free products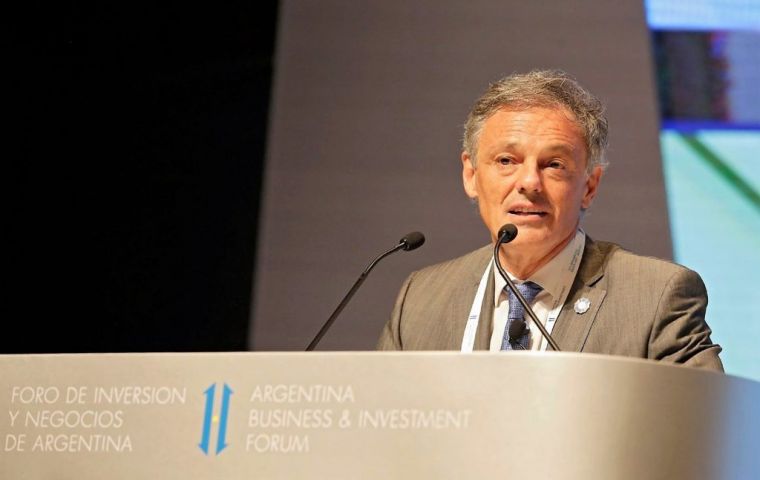 Mercosur inked a trade deal with Colombia last Friday to allow limited quantities of tariff-free trade in products including automobiles, textiles and agrochemicals, Argentina's and Colombia's governments said.
The deal, reached during the summit in Mendoza, will allow a previously agreed deal between Argentina and Colombia waiving tariffs on car imports to enter into force, a spokesman for Argentina's Production Ministry said.
Argentina will be able to ship some 12,500 vehicles to Colombia without tariffs in the first year. The quota will increase gradually to reach 42,000 in the fourth year, representing a US$700 million market.
"We will no longer have to pay tariffs so our cars can enter the Colombian market. More industry and more jobs for Argentina," Production Minister Francisco Cabrera said on Twitter on Friday.
On Friday, Colombia's Trade, Industry and Tourism Ministry said in a statement that Colombia could export 42,000 vehicles tariff-free to Argentina and up to 50,000 to Brazil. It added that the deal will allow it to send 31,000 tons of tariff-free agrochemicals to Argentina, representing some US$ 434 million.
Mercosur, (Argentina, Brazil, Paraguay and Uruguay) is currently focused on a wide ranging trade and cooperation deal with the European Union and is also discussing trade links with the Pacific Alliance, which includes Colombia as well as Chile, Mexico and Peru.