Argentina confident Falklands dialogue is advancing gently
Wednesday, July 26th 2017 - 08:28 UTC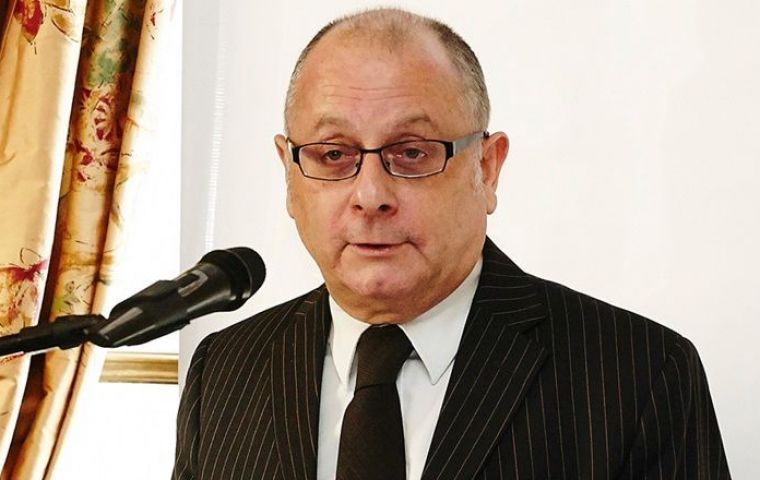 Argentine foreign minister Jorge Faurie said dialogue on the Falkland/Malvinas Islands with the United Kingdom is "advancing" and both countries are determined to "enrich the relation", but it is a path which is possible as long as the sovereignty of the Islands is not discussed.
Contacts are ongoing in issues such as cooperation in Antarctica and the flights issue, following the December talks when an understanding was reached to increase contacts between the Malvinas and the Argentine continent, the minister was quoted in an interview with local media.
Nevertheless Faurie linked the success of current negotiations related to the Falklands as long as they are approached gently and in a paused way, avoiding "susceptibilities" such as the Islands' sovereignty, an issue on which neither side is willing to modify its position.
The Argentine minister also downplayed the controversy which followed the fact that president Mauricio Macri and Prime Minister Theresa May did not hold a formal meeting in the framework of the recent G20 summit held in Hamburg, as had been anticipated.
"The fact is they did discuss on several occasions during the G20 talks, although it was not face to face privately", said Faurie.
The minister also strongly defended the current policy towards the Falklands/Malvinas issue, since the relation and trust between the two countries must advance, which will make the Islands dialogue "more productive".