Gibraltar launches "best brains" Consultative Council, but it is described as elitist and undemocratic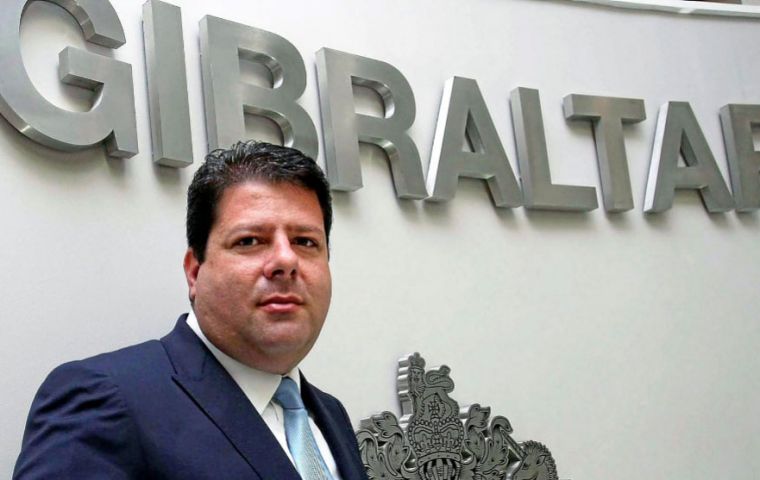 The Gibraltar Consultative Council met for the first time on Monday to discuss matters in the national interest, even as it faced criticism that its structure was "elitist" and "undemocratic".
The Council, which aims to make use of the "best brains" in Gibraltar, included among its number former Chief Ministers and ex top officials. They joined 'post holder' members Chief Minister, Fabian Picardo, the Deputy Chief Minister, Dr Joseph Garcia and Minister for Justice, Neil Costa.
Speaking prior to the commencement of the inaugural meeting Picardo said he was grateful to those members who had attended. "I think it's an opportunity not to be passed up to exchange views and to take the benefit of advice on matters which are purely matters in the national interest and not partisan matters at all."
The aim of the council is to provide the Chief Minister with a sounding board of the 'best brains' in Gibraltar on key issues of the day.
"This is a time in our history when we need to have all of Gibraltar's best brains working together in the common interest of Gibraltar," Mr Picardo said. "That is what the Council will set out to achieve."
"It will provide a sounding board of advice for a Chief Minister on matters which transcend the party political and which are in the national interest of Gibraltar."
The GCC represents a similar body to the Privy Council in the United Kingdom. But members are sworn to secrecy and the GSD feels this could potentially act as a restraint on its ability to conduct opposition politics
However the Equality Rights Group, which described the fabric of the GCC as "elitist" and "undemocratic" and claimed that it departs by some distance from the ruling parties' accepted notions of socialist or liberal thinking.
"Setting up a limited, tight group of 'upper echelon' dominant faces and voices is not the way forward for our young democracy to be consulted on important issues," the Group said in a statement.