UK expands 0.3% in second quarter, but it is a "notable slowdown" from last year
Thursday, July 27th 2017 - 10:29 UTC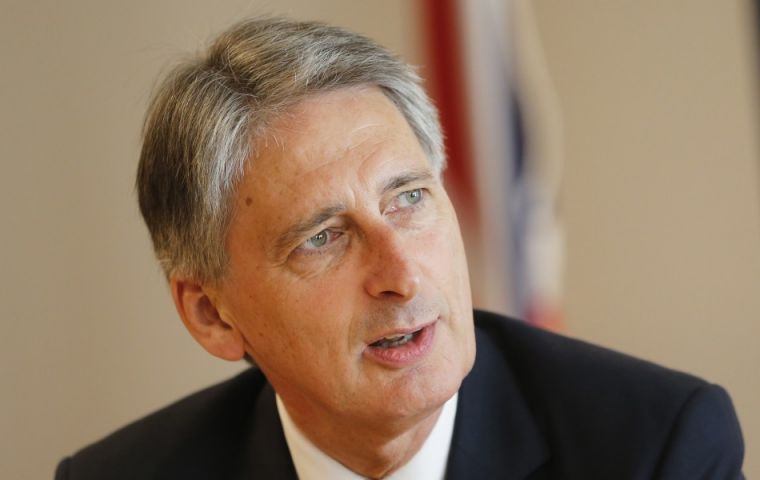 United Kingdom economic growth edged slightly higher in the three months to June, as a stronger service sector offset weaker manufacturing and construction. The Office for National Statistics (ONS) said the economy expanded by 0.3% in the quarter, up from 0.2% in the previous three months, but added there had been a "notable slowdown" from last year.
Within the service sector, the retail and the film industries helped underpin growth, the ONS said.
"While services such as retail, and film production and distribution showed some improvement in the second quarter, a weaker performance from construction and manufacturing pulled down overall growth," said Darren Morgan, ONS head of national accounts.
Although the economy eked out higher growth in the second quarter, it was below levels seen in the final three months of 2016, when GDP grew by 0.7%. Analysts said the latest ONS data, which is an initial estimate, diminished the chances of an interest rate rise anytime soon.
Film production in the UK, plus box-office receipts from cinemas, was one of the best performing parts of the economy during the April-June period. ONS said ticket receipts from Wonder Woman and the latest Pirates of the Caribbean film were among the items that had boosted the sector it calls motion picture activities. That sector grew 8% in the second quarter.
Chancellor Philip Hammond said the UK economy had now grown consistently for four-and-a-half years. "We can be proud of that, but we are not complacent," he added.
"We need to focus on restoring productivity growth to deliver higher wages and living standards for people across the country."
Labour shadow chancellor John McDonnell said: "Growth for the first half of 2017 is below expectations, and it follows continued data showing working families are being squeezed with wages not keeping up with prices."
The construction sector weakened in the second quarter, according to the ONS.
The latest growth figure was in line with economists' expectations, and is unlikely to change expectations that, at its policy meeting next week, the Bank of England will keep interest rates at their current record low.
On Monday, IMF downgraded its forecast for UK economic growth this year because of the weak first-quarter figure. The IMF said it expects UK GDP to grow by 1.7% instead of its previous projection of 2%.