More protests and fighting in Caracas as US orders family members of embassy staff to leave Venezuela
Saturday, July 29th 2017 - 11:25 UTC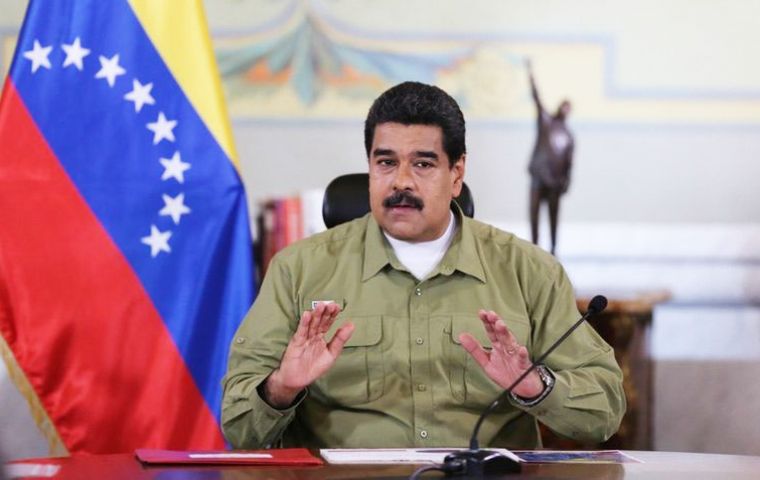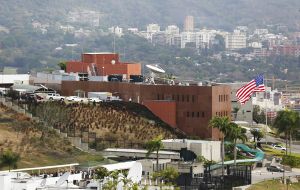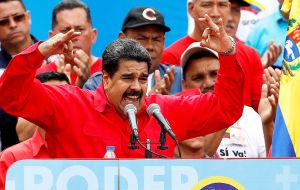 The U.S. government ordered family members of employees at its embassy in Venezuela to leave on Thursday as a political crisis deepened ahead of a controversial vote critics contend will end democracy in the oil-rich country.
Violence continued to rage on the street, with another seven people killed during the latest opposition-led strike against President Nicolas Maduro's planned election for a powerful new Constituent Assembly on Sunday.
Maduro's critics were planning to pile more pressure on the unpopular leftist leader by holding roadblocks across the nation dubbed "The Takeover of Venezuela".
The government banned protests from Friday to Tuesday, raising the likelihood of more violence in volatile Venezuela. Many people have been stocking up food and staying home.
As well as ordering relatives to leave, the U.S. State Department also authorized the voluntary departure of any U.S. government employee at its compound-like hilltop embassy in Caracas.
President Donald Trump has warned his administration could impose economic sanctions on Venezuela if Maduro goes ahead with the vote to create the legislative super-body.
The Constituent Assembly would have power to rewrite the constitution and shut down the existing opposition-led legislature, which the opposition maintains would cement dictatorship in Venezuela.
Over 110 people have died in anti-government unrest convulsing Venezuela since April, when the opposition launched protests demanding conventional elections to end nearly two decades of socialist rule.
But despite the national work stoppage plenty of rural areas and working-class urban neighborhoods were bustling, and the strike appeared less massively supported than a one-day shutdown last week.
With Venezuela already brimming with shuttered stores and factories, amid a blistering four-year recession, the effectiveness of any strike can be hard to gauge. Many Venezuelans live hand-to-mouth and say they must keep working.
Government officials and candidates for the Constituent Assembly wrapped up campaigning on Thursday with a rally in Caracas with Maduro. The former bus driver and union leader reiterated that the assembly was the only way to bring peace to Venezuela, blasted threats of further sanctions from "Emperor Donald Trump," and hit back at accusations that he is morphing into a tyrant.
"The usual suspects came out to say Maduro had become crazy," he told cheering red-shirted supporters in Caracas. "Of course, I was crazy! Crazy with passion, crazy with a desire for peace."
Amid rumors of 11th-hour attempts to foster negotiations, Maduro reiterated an invitation to dialogue with the opposition, although such talks have flopped in the past.