Cabinet in a state of civil war over Brexit, says Lib-Dem leader Vince Cable
Monday, July 31st 2017 - 09:57 UTC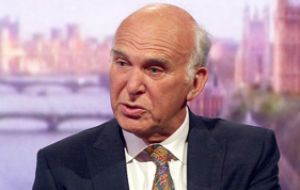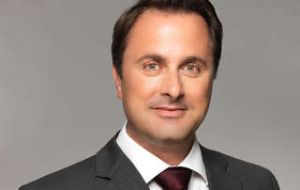 The rift between senior ministers on how long to allow the free movement of people after Brexit shows "all the signs of a Cabinet in a state of civil war", Vince Cable has said. The Liberal Democrat leader's remarks come after International Trade Secretary Liam Fox dismissed the idea that a consensus had been reached on the issue by the Prime Minister's top table.
Mr Fox is at odds with Chancellor Philip Hammond, who said on Friday that there was a "broad acceptance" in Cabinet that free movement would end in name only for three years after Brexit, as part of a transition deal with the European Union.
Mr Hammond said there would be a registration system in place for people coming to work in the UK after Brexit. If they come here to work after we leave the European Union, during that transitional period, the sensible approach will be to seek to register people so that we know who's coming and who's going," he said.
But in an interview conducted on Monday last week for The Sunday Times, Dr Fox said that any such move would "not keep faith" with the referendum result.
He told the newspaper: "If there have been discussions on that I have not been party to them. I have not been involved in any discussions on that."
Mr Cable said the latest clash "reveals a deep, unbridgeable chasm between the Brexit fundamentalist and the pragmatists".
"Businesses which might have hoped that Philip Hammond had pulled the Government back from a commitment to a catastrophic cliff edge, crashing out of the EU, have been misled," said the Lib Dem.
"There is no Cabinet consensus for moderation. And the rumors of Boris Johnson being about to resign fuel the uncertainty," he added.
Meanwhile, the Luxembourg PM has warned that Britain could have to pay a Brexit divorce bill of up to £54bn. Xavier Bettel compared the EU stance to Margaret Thatcher's bitter battle to get a major rebate for the UK in the 1980s.
"It is now time for the European Union to make an analogy with the famous quote of Mrs. Thatcher, 'We want our money back'," he told The Mail on Sunday.
"Concerning the exit bill, it is important to underline that the British government took this commitment in the past and needs to honour it. It is not a penalty.
"The sum ranges between £36bn and £54bn."
Mr Bettel accused Mr Johnson of "bragging" when he claimed Britain could have its cake and eat it over Brexit.
He said: "It is not possible to have your cake and eat it too - Boris Johnson knows that."