Lord Hague supports Hammond for pushing for a Brexit transitional deal
Wednesday, August 2nd 2017 - 08:36 UTC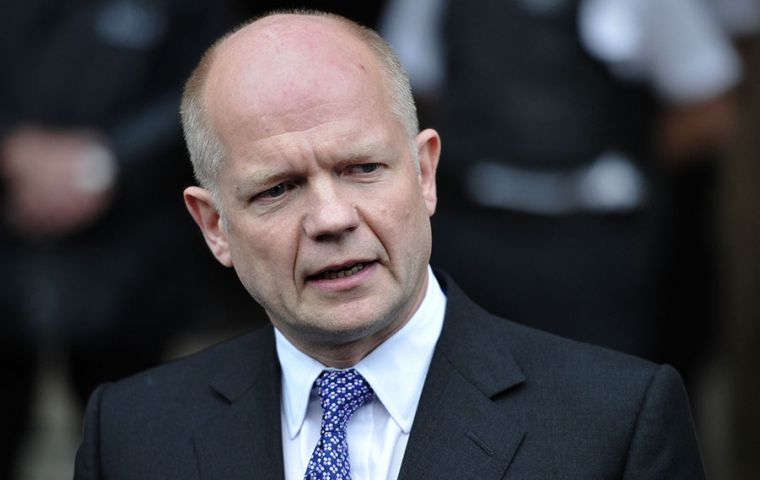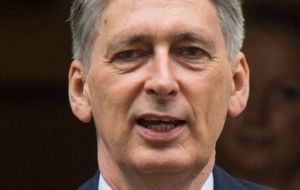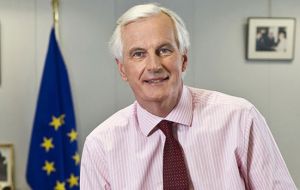 Philip Hammond has been backed by former Tory leader Lord Hague amid ongoing Cabinet tensions about the approach to Brexit. The ex-foreign secretary said the Chancellor deserves credit for pushing for a transitional deal which preserves close ties to Brussels, giving time for a new trading relationship to be established and avoiding turning Brexit into a "disaster".
The Chancellor has dismissed suggestions that Brexit could be "postponed or delayed" as ministers push for a transitional deal.
Mr Hammond insisted that Brexit would go ahead as planned and reiterated that the UK's legal obligations with the EU will end on March 29 2019, including the jurisdiction of the European Court of Justice.
But at a press conference in Brazil he acknowledged there was still a "debate" about the nature of a transitional deal.
"There's a discussion going on about how we then move from full membership of the European Union to a future relationship with the European Union and that's a debate, a discussion that will go on through this negotiation."
He added that the UK hopes talks on a post-Brexit EU trade deal will begin this autumn, delivering a less than certain verdict compared with an earlier upbeat Government assessment from Brexit Secretary David Davis's department.
Reports last week suggested the EU's chief negotiator, Michel Barnier, believes the next phase of the Brexit process would be delayed by two months to December because of disagreements over how much the UK owes the bloc.
This prompted the Department for Exiting the EU to state that UK Government officials were "confident" sufficient progress will have been made by October to advance talks to the next stage.
Mr. Hammond said: "Of course it is then possible for us as a sovereign nation to negotiate future relations with the European Union, and that's the process that we hope to begin this autumn - of discussion with our European Union partners about the future trading relationship with them.
"But that trading relationship will not be based on membership of the European Union, it will be based on treaty - just like a future trading relationship with Brazil will be based on treaty."
Lord Hague claimed Mr Hammond had been trying to persuade Cabinet colleagues that the UK should remain in the single market and customs union during the "implementation phase", which could last until 2022.
In his Daily Telegraph column, he said: "This is seen by longstanding advocates of leaving as a 'soft' position or a climb-down. But in reality it is a plan to rescue Brexit from an approaching disaster."
Number 10 has insisted that the UK is not seeking an "off the shelf" model for the UK's relationship after the official date of Brexit, but Lord Hague said something similar to membership of the European Economic Area would make negotiations much easier.
"The task of agreeing a special transitional regime as well as an eventual free trade agreement could be skipped," he said.
The UK would also keep making payments into the EU budget in 2020 and 2021 - something likely to be fiercely resisted by hard-line Brexiteers - which would resolve rows with Brussels about the financial settlement.
The plan would also give time for new customs arrangements to be put in place, make it easier for businesses and would be easier to get through Parliament, Lord Hague said.
"This should, of course, be the plan of the whole Government, agreed in advance and relayed unanimously. But even in the absence of that, it is the most sensible and workable approach."