Brazilian Attorney General describes president Temer as a "thug"
Tuesday, August 8th 2017 - 17:12 UTC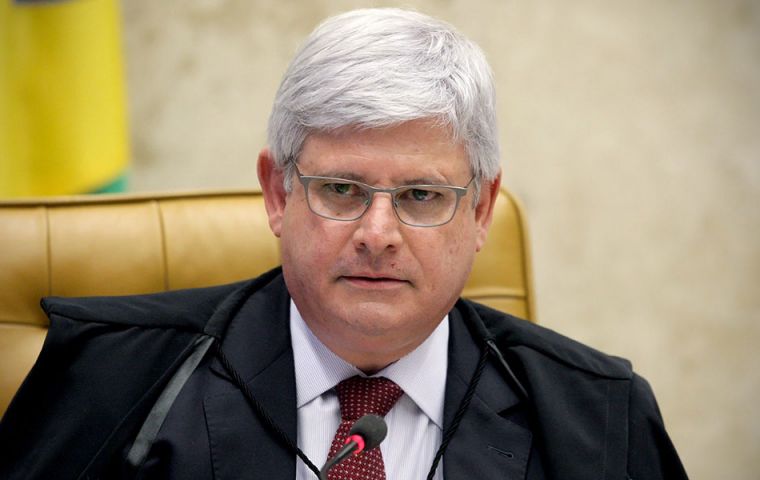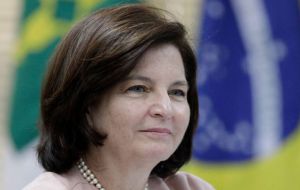 Brazil's attorney general strongly criticized Congress' lower house on Monday for voting against putting President Michel Temer on trial for bribery, adding that plea bargains being negotiated could lead to charges of racketeering and obstruction of justice.
The comments by Attorney General Ricardo Janot, published by the newspaper Folha de S. Paulo, came just days after the Chamber of Deputies voted against sending Temer to trial for allegedly orchestrating a scheme to line his pockets with millions of dollars in illicit payments.
Janot said the chamber's decision didn't help Brazil solve a long-standing political crisis. "A political solution can't be treating a thug as a politician," he said. "A thug who hides behind politics is not a politician, but a thug."
Temer, then vice president, took over the presidency last year when President Dilma Rousseff was impeached for illegally managing the federal budget. His administration has been rocked by repeated scandals.
The latest began a few months ago, when a recording emerged that apparently captured him endorsing the continued payments of hush money to former lower house Speaker Eduardo Cunha, currently serving a 15-year sentence for corruption. It also came to light that Temer was being investigated for planning to receive millions in bribes for helping meat-packing giant JBS in a business dispute.
Janot came forward with the bribery charge in June. Temer denies wrongdoing, and argues there is no proof he ever received money. But Janot's term as Brazil's top lawman ends Sept. 17, meaning his time is running short to bring more charges against Temer, which he has been expected to do.
A second charge would provoke another vote in the Chamber of Deputies, forcing lawmakers again to decide whether to continue supporting a deeply unpopular president a year before elections. All 513 seats of the house are up for election next year.
Janot's successor, Raquel Dodge, was hand-picked by Temer despite not being the most voted by the National Association of Federal Attorneys. Several former attorneys general have had that distinction when selected by the president.
In an interview with daily Estado de Sao Paulo last week, Temer said changes in the attorney general's office "will put investigations back on its right course."