Argentine farmers investing heavily for the next planting season following on a record crop year
Thursday, August 10th 2017 - 09:59 UTC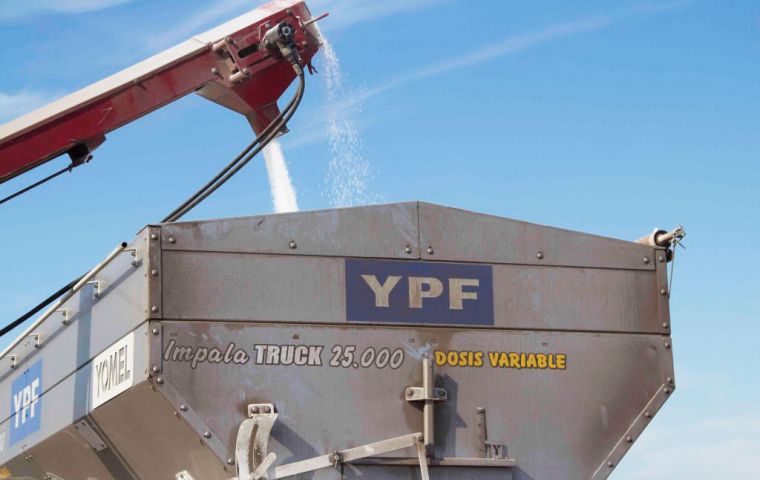 Argentine farmers will increase investments in the next corn planting season despite fears about a political comeback for former President Cristina Fernandez, who implemented export taxes and restrictions despised by the sector, according to industry leaders.
Several polls show Fernandez in the lead for a Senate seat in politically crucial Buenos Aires province in October's legislative election, which could determine the future of President Mauricio Macri's free-market agenda. A primary vote will take place on Sunday.
Sales of fertilizer will grow to 3.9 million tons in 2017, up 8% from the prior year, according to Fertilizar, an agrochemical industry group. Farmers have also stepped up purchases of advanced-technology corn seeds, according to Argentina's ASA seed producers association.
Since taking office in late 2015, Macri has eliminated export taxes and restrictions on corn and wheat, leading to record-high harvests. Cristina Fernandez clashed with the economically key agriculture sector over her interventionist policies during her two terms in office from 2007-2015.
The specter of her political return has spooked investors. But that has had little impact on farmers, who are banking on policy stability at least through next year's harvest.
Planting for the 2017/18 summer crop starts in September, with harvests beginning in March.
According to the Buenos Aires grains exchange, public policies favorable to the agricultural sector helped boost the 2016/17 crop to a record-high 39 million tons, above the previous volume of 30 million tons.