Washington imposes more sanctions in Venezuela: eight more top officials including a Chavez brother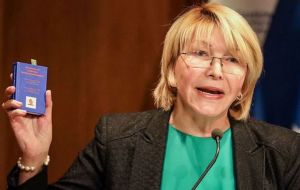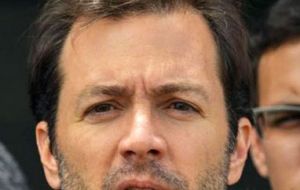 Washington imposed sanctions on eight Venezuelan officials on Wednesday for their role in creating an all-powerful legislative body loyal to President Nicolas Maduro, while a mayor-turned-fugitive called for more anti-government protests. The new U.S. sanctions targeted politicians (including a brother of ex leader Hugo Chavez) and security figures but stopped short of actions against Venezuela's vital oil industry.
Energy sector sanctions, which could cripple Venezuela's already ailing economy, are still being considered, U.S. officials said.
The sanctions followed Friday's installation of a legislative super-body known as the constituent assembly, made up entirely of allies of the ruling Socialist Party and armed with the power to re-write the constitution.
The assembly's first action was to fire Venezuela's chief prosecutor, who had accused Maduro of human rights abuses, confirming opposition fears that the assembly would purge the government of dissenting voices.
Maduro's loyalist Supreme Court has, meanwhile, stepped up the prosecution of opposition politicians including Ramon Muchacho, mayor of the wealthy Chacao district of capital city Caracas.
Muchacho appeared in a video shot from a secret location after the court removed him from office and sentenced him to 15 months in prison on Tuesday for failing to halt anti-government protests in his district.
"To all Venezuelans, the message is to continue in this struggle," said a bearded Muchacho, clad in a white T-shirt emblazoned with the Venezuelan flag and appearing before a plain white backdrop. The video was circulated on social media.
Chacao has been the epicenter of demonstrations against Maduro and Muchacho's video could help breathe new life into the protest movement. The massive street protests seen before the election of the assembly have lost steam while anti-Maduro activists try to draw up a strategy for the future.
The Supreme Court said on Wednesday via Facebook that it had sentenced David Smolansky of the El Hatillo district of Caracas to 15 months in prison, fired him from his post and ordered his arrest. Smolansky, the fifth mayor to face such sanctions this year, was also accused of defying an order to prevent opposition protests from blocking streets.
The sanctions unveiled Wednesday will freeze U.S. assets of the officials targeted, ban them from travel to the United States and prohibit Americans from doing business with them. Among those named was constituent assembly member Adan Chavez, brother of the late socialist leader Hugo Chavez.
"We absolutely reject this act of aggression by the North American empire, by the government of Washington, and we do not recognize any sanction against the people of Venezuela," said Foreign Minister Jorge Arreaza in a televised broadcast."