Australian millennials targeting Antarctica, according to Aussie travel industry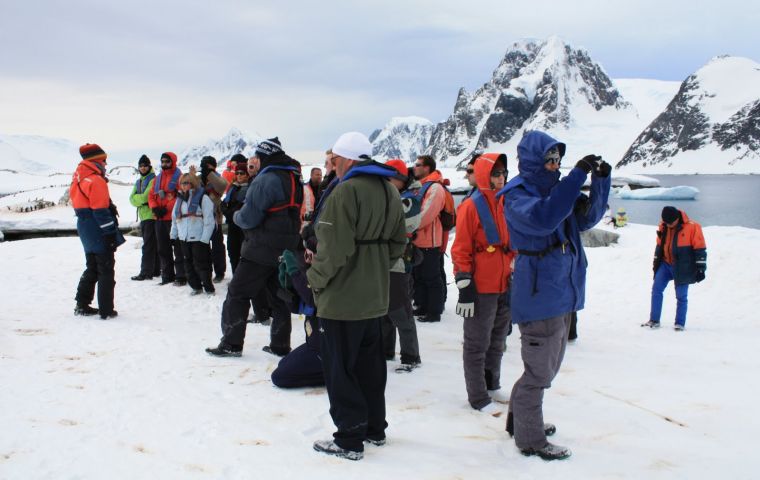 Millennials are known for their wanderlust — their desire to explore the world and experience the unknown. But that obsession with an authentic, off-the-beaten-path travel experience isn't leaving many countries left on their bucket-list — which is why a surprising destination is having its moment.
Antarctica looks set to be one of the hottest travel destinations for 20 to 29-year-old Australians in 2018.
According to Intrepid Travel, there has been a 325% in bookings to Antarctica from this age group for the upcoming season, and a 101% increase on Australian bookings to the Polar region overall.
Intrepid Travel CEO James Thornton said the southernmost continent and site of the South Pole is one of the few regions of the world which is still relatively unexplored.
"Young travelers want to get off the beaten track and that is becoming increasingly difficult as the world becomes more connected," he said.
"Antarctica is one of the few remote regions of the world that is relatively untouched."
This is a trend which global tour operator Contiki is witnessing too. Young travelers during the 1970s and 80s went on Contiki to see France and Italy. Today they want to see Bolivia and Chile. Demands from Gen Y travelers have forced the tour company to venture into previously unknown territory.
Contikis's managing director Katrina Barry has previously told news.com.au that millennial travelers are more interested in local experiences, food, and understanding cultures than big cities and popular tourist attractions.
She added that "getting lost in the backstreets and genuine authentic experiences with locals" is more important for a fulfilling travel experience.
According to the International Association of Antarctica Tour Operators (IAATO), overall tourist numbers to Antarctica have increased by about 30% in the past ten years and the number of Australians visiting Antarctica has increased by 50%. In 2016-17 there were 4,451 Australians, who made up 10% of all travelers to Antarctica.