British minister condemns removal of legislative powers from Venezuelan elected National Assembly
Wednesday, August 23rd 2017 - 09:25 UTC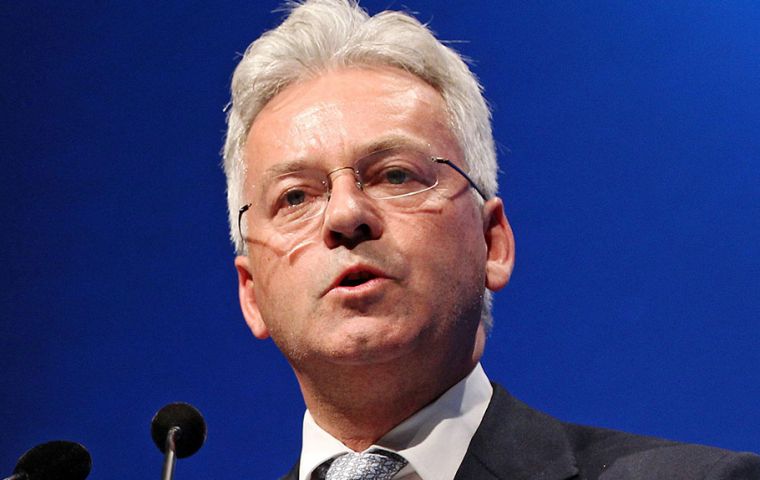 The British Minister for Europe and the Americas, Sir Alan Duncan, strongly condemned the decision from the Venezuela Constituent Assembly announcing it will take over the established National Assembly's powers.
"I am utterly appalled by the decision of the sham-democratic Constituent Assembly in Venezuela to remove legislative powers from the elected National Assembly. This is a shocking blow to democracy in Venezuela, and a direct attack on a legitimate democratic institution. It ignores the will of the Venezuelan people and will only further undermine confidence in Venezuela's democracy. The National Assembly and its Deputies must be respected and their rights honored.
"Poverty in Venezuela continues to rise, with more Venezuelans being forced into poverty every day by bad governance. This is a tragedy in a country with such enormous resources. This move will do nothing to tackle the urgent economic challenges that ordinary Venezuelans face
"It is time for President Maduro and the Venezuelan Government to act responsibly. They need to reduce tension, respect democracy, and take responsibility for working with the Opposition to agree a positive way forward for all Venezuelans. The UK stands with the people of Venezuela and will work with international partners in our collective response to the gravity of this situation".