Colombia, Chile and Uruguay with the lowest money laundering risks in Latam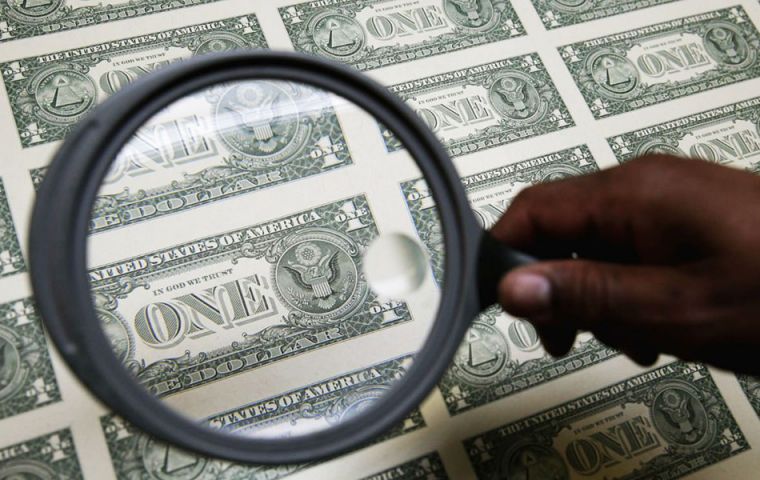 An annual report by one of the world's leading institutions working against financial crimes ranks countries around the world in terms of their money laundering risk levels, providing a sense of where Latin American nations stand when it comes to this important aspect of combating organized crime.
The ranking by the Basel Institute on Governance is derived from an examination of a number of major international reports concerning several factors that facilitate money laundering, such as a weak or absent anti-money laundering legislation, corruption and lack of transparency surrounding financial flows.
Paraguay, Haiti and Bolivia had the highest scores respectively in Latin America and the Caribbean, meaning that they have the highest risk for money laundering. Colombia, which ranked 125 out of 146 countries examined worldwide, is the region's lowest-risk country according to the index, followed by Chile, the small Caribbean island of Dominica and Uruguay.
In terms of trends, none of the countries in Latin America and the Caribbean improved their scores significantly since last year. However four Latin American countries appeared among the ten countries worldwide that had experienced the most significant deteriorations in their score year over year. Jamaica saw the worst decline of any country in the world, while Peru, Ecuador and Trinidad and Tobago also saw substantial worsening of their scores.
The Basel Institute Index provides an interesting synthesis of various reports on money laundering risk levels in countries around the world. However, its methodology does have certain limits.
For example, the Basel report states that Peru made the list of the top 10 countries with the worst score deterioration due to its addition to the US State Department's list of major countries of concern in an annual money laundering report released earlier this year.
However, InSight Crime was told by US officials that their decision represented a shift in the State Department report's methodology, rather than an actual deterioration of the money laundering situation in the Andean nation.
Colombia's status as the country with the lowest money laundering risk score in the region may also seem surprising. The country is awash with illicit profits from the drug and illegal mining trades as well as other criminal economies. In 2013, the head of Colombia's financial crimes enforcement unit estimated that US$ 18bn was laundered in the country every year, the equivalent of 3% of gross domestic product (GDP).
But Basel's index does not take into account the estimated quantity of money being laundered. Rather, the assessment of countries' legal frameworks and government mechanisms makes up 65% of the Basel score, by far the heaviest weighted category. Therefore, the reason behind Colombia's ranking is most likely the strength of its anti-money laundering and anti-terrorist financing framework. Indeed, in 2013, even as billions of dollars in illegal money were thought to penetrate the legal economy, the International Monetary Fund stated that Colombia had a "robust framework" to counter money laundering. (Article originally appeared on Insightcrime.org.)