Meirelles expects the Brazilian economy to grow between 2.5% and 3% in 2018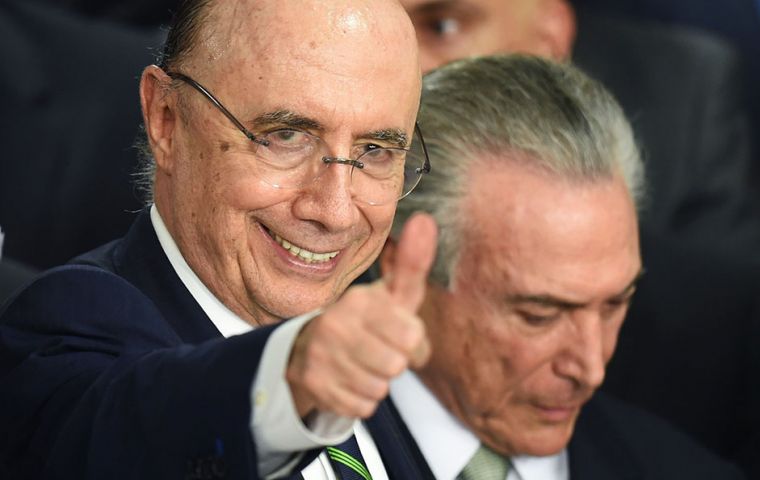 Brazil's Finance Minister, Henrique Meirelles, said on Monday that he expects the economy to grow "at around 3%" in 2018. His statement was made a few minutes after a ministerial meeting at the Planalto Palace, at a time when the government is preparing itself to confront a new charge against President Michel Temer.
"Our expectation is that the next year will give us a rate of growth above 2.5%, possibly at around 3%," Meirelles said.
The minister, however, contradicted an announcement that had previously been released by the government itself two weeks ago, when it reduced the forecast for economic growth in 2018 from 2.5% to 2%.
When questioned about the difference, Meirelles said that the forecast included in the federal budget had to be conservative.
Meirelles also declared that the second quarter GDP figure, which is scheduled to be released by the Brazilian Institute of Geography and Statistics, IBGE, on Friday is likely to be "low".
"A little bit more or a little bit less. This doesn't really say much, because the variation is from agriculture."
The minister avoided predicting a timeframe for Congress to approve the new fiscal target - the government increased the target for the deficit from R$ 139 billion (US$ 44 billion) to R$ 159 billion (US$ 50 billion) -, but signaled that if this doesn't take place, it will be necessary to raise taxes.
"Let's imagine that the review of the target isn't approved. We would have to work with severe restrictions on spending. And other measures in the area of income as well. What we announced is a budget that is feasible. We proposed a new target that will allow for the better functioning of the public sector, avoiding the necessity of increasing taxes".