Argentina considers renting fighter aircraft from Brazil for the G20 summit in Buenos Aires
Thursday, August 31st 2017 - 10:36 UTC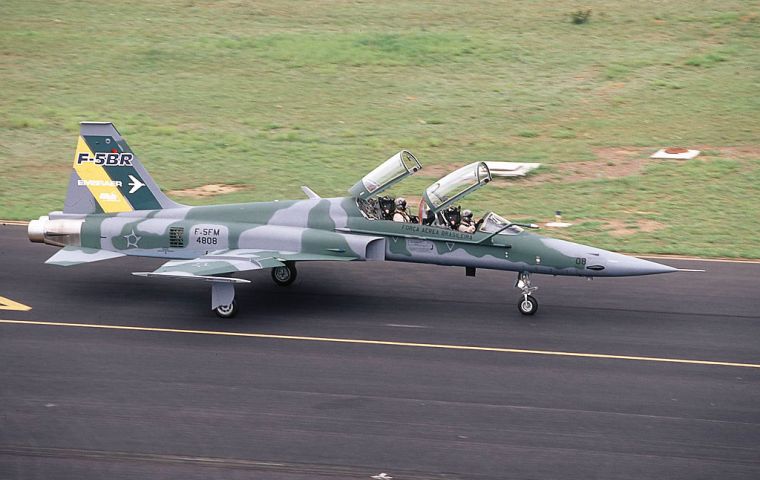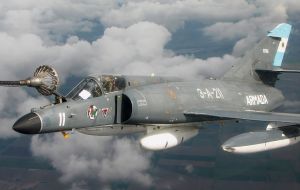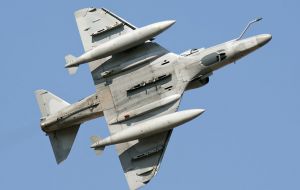 Argentina will be hosting the 2018 G20 summit of world leaders and is considering renting fighter aircraft from Brazil as part of the security preparations since the country's air force is mostly grounded or with very limited interception and strike capacity, according to Argentine military sources.
With the anticipated presence of the US, China, Russia, Germany, France and UK leaders, among others, the summits have a reputation of attracting protestors and militants which many times end in rioting, as happened in this year's event in Hamburg, but ensuring an air shield goes mostly unnoticed and is an essential component of the overall security for such gatherings.
The Argentine air force is thus considering several options, one of them renting some two to four F 5 Northrop fighters from Brazil, to be manned by Argentine pilots which have experience in such aircraft, but the decision must be political and apparently in exploratory conversations the Brazilians don't seem prepared to have their fighters flown by Argentines.
Another option is to invest an estimated 10 million dollars in the Argentine navy's Super Etandard fighter bombers to have them back in the air. Apparently of the nine aircraft left only one is in flying conditions with the rest grounded lacking spares.
The fact is that without interceptors, "we're not capable of repealing any air aggression", admit Argentine air force sources. "G20 is a great challenge and we can't be seen as being unable to address our institutional responsibilities, and thus the Brazilian F 5s option".
Argentina so far has limited its defense fresh shopping to twelve US manufactured Texan II training aircraft, and an offer from Spain and France to replace the Air Force Mirages, which fought in the Falklands conflict and were decommissioned in 2015, was politely rejected by president Mauricio Macri at the time arguing, Argentina was broke and had other immediate priorities.
Likewise the Lockheed A4-AR Fightinghawks purchased during the Carlos Menem administration in the nineties are to be decommissioned during 2018, because of obsolescence and lack of spares. Of a total 36 second hand aircraft purchased from the US Navy, apparently only six are left in flying conditions.
Nevertheless the air shield for the G20 in Buenos Aires will exist since any US president traveling overseas counts with the support of a formidable air defense system.