Falklands' preparations and registration for November 9 General Election
Friday, September 1st 2017 - 08:06 UTC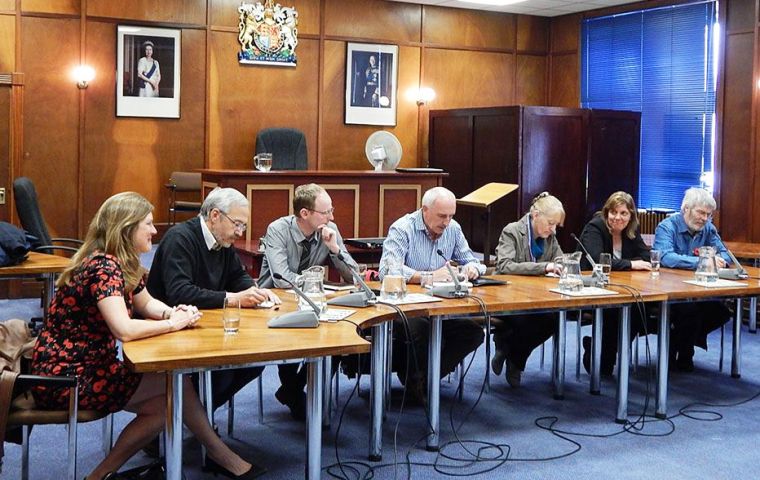 The Falkland Islands General Election is planned to take place on the November 9, "and the Registrar General has the necessary preparations in hand," announced Member of Legislative Assembly Michael Poole at Thursday's meeting of Legislative Assembly.
Anyone who wishes to vote must ensure they are registered before 12 noon on October 19 and the forms required for voters to ask for proxy or postal votes are now available, he outlined.
Overseas students have been advised that there will be an election and how they can both register and make their vote.
Anyone working with tourists or who might be working away in Camp should contact the Registry Office to organize the obtaining of postal or proxy votes.
The Camp voting routes are being finalized and these will be published in due course. The Penguin News and radio will set out where the nearest Polling Station will be and when the flights are due in to hand in postal votes.
A leaflet has been sent to all households with information about the election and how to vote.
After the dissolution of Legislative Assembly, a leaflet will be sent out to all households to remind them of the date of the election and it will be the last opportunity before the election begins to register or request postal or proxy votes.
The proposed closing date for registration as a voter and applications for postal and proxy votes is noon on October 19, 2017 at the Secretariat.
The proposed closing date for candidates nominations is at 4:15pm on October 20, 2017.
A detailed timetable is now available on the FIG website under elections tab on the Registry page. Also during Thursday's meeting the revised Standing Rules and Orders became operative after being adopted by Legislative Assembly. (Penguin News)