Welsh Labour supports party's decision for a soft Brexit and single market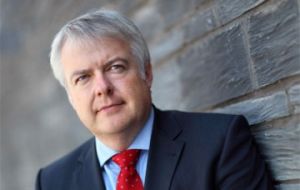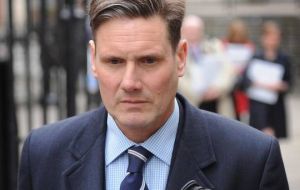 A Welsh Member of Parliament who quit Labour's shadow cabinet rather than back the bill to trigger Brexit has welcomed the party's call to stay in the single market temporarily. Cardiff Central MP Jo Stevens said Labour was "shifting in the right direction" on relations with the EU.
She resigned as shadow Welsh secretary in January when Labour MPs were told to vote in favor of the Article 50 bill. A spokesman for First Minister Carwyn Jones welcomed the policy announcement, playing down a Labour split on Brexit.
In February, 52 Labor MPs defied an instruction by leader Jeremy Corbyn to vote in favor of the Article 50 bill to trigger the Brexit process, with Ms Stevens one of four people to quit the shadow cabinet over the issue. Since then, the Labour leadership has been criticized by opponents for a lack of clarity on what deal the UK should seek immediately after leaving the EU.
Shadow Brexit secretary Sir Keir Starmer was seen to signal a change in policy on Sunday when he announced the party wanted the UK to stay in the single market and customs union for a transitional period after leaving the EU.
Ms Stevens told BBC Radio Wales: "I'm very happy that we've made this shift - it's in the right direction."
"I personally would like to see us go further - obviously it's no secret I want us to stay in the European Union," she told the Good Morning Wales program. Ms Stevens claimed her party was more united than the Conservatives on Brexit, saying the "vast majority" of Labour MPs had supported the policy announcement, as well as business and union leaders.
"What our manifesto said - post that transitional deal - was that we want the exact same benefits of membership of the single market and the European Union," she added.
"We've got to avoid the situation where we end up with a hard border on Northern Ireland, we've got to avoid risks to the economy and we've got to be sensible about getting a pragmatic solution and a progressive partnership with the European Union after transitional arrangements end."
On the resumption of Brexit negotiations with the EU, Ms Stevens added: "I think we'd do a better job than the clowns from the cabinet that are doing it at the moment."
Wales voted to leave the EU in the June 2016 referendum with many Labour heartland areas backing Brexit. A spokesman for the First Minister said: "We do not think our position is going to alienate Labor supporters - far from it. It puts jobs and the economy first, whilst recognizing the result.
"We feel confident as a party in our position and will be supported by the majority of people who currently vote Labour, and indeed go much wider than that."