Falklands' dialogue in exchange for England organizing the 2018 World Cup
Monday, September 4th 2017 - 10:13 UTC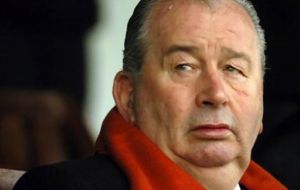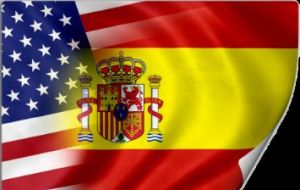 If the United Kingdom had consented to sit and negotiate the Falkland Islands, Argentina would have given its vote for England to organize the 2018 World Cup. The long standing rumor was confirmed by the son of Argentina's deceased powerful boss of the country's football, Julio Humberto Grondona.
"He was an outstanding politician and negotiator, there's no question about that", said Humbertito Grondona, currently the coach of an Argentine first league team, Arsenal, in an interview with a sports magazine.
Grondona Sr started working as manager of a hardware store and with time managed to take control of AFA. Argentina Football Association, which he controlled from 1979 until his death in 2014, and was also a vice president of FIFA.
Together with Joao Havelange first and later with Sepp Blatter, Grondona was the brains in transforming FIFA into one of the most successful entertainment companies in the world, which even threatened governments, but which also created a web of deep embedded corruption, extended along the different federations from football's world governing body.
It all blew up when on request from the US Department of Justice, Swiss authorities raided early dawn a major FIFA delegates' conference and arrested most of its members, in May 2015. Many of them have been sentenced and are in jail, other trials are ongoing, while a major purge in FIFA and associated confederations surfaced new faces.
Grondona missed the appointment with the FBI since he died in 2014.
"Dad voted for the 2018 World Cup in Spain and the United States in 2022. Because of the language it would have been much easier for Argentines wishing to support their national team. But then England popped up asking for Argentina's vote to organize the 2018 Cup. He would have never voted for the English, but he was an intelligent and political man", revealed Grondona Jr.
So "Don Julio" as he was referred to, came up with an idea to justify a vote for England which favored Argentina.
And "in one of those magic moments which surprised everybody, he told the English, OK you can have my vote for the 2018 Cup, but you must make sure the British government will sit and negotiate with Argentina the Malvinas Islands".
"Dad offered the English his vote in exchange for the Malvinas dialogue: he was unique", concluded Humbertito. As it is well known the 2018 Cup will be played in Russia and 2011 in Qatar.