Brexit's Davis challenged in Parliament and questioned by EU negotiators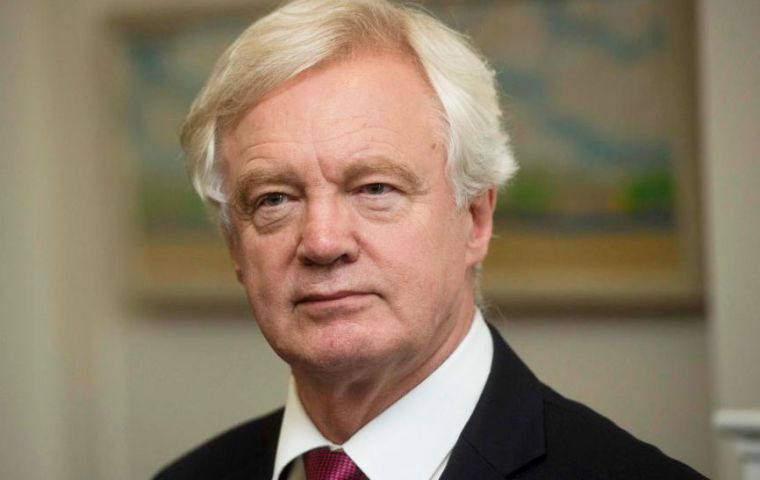 Brexit Secretary David Davis has accused Labour of a "cynical political exercise" to undermine the "only viable plan" to deliver withdrawal from the European Union. His attack came as MPs clashed in the House of Commons over the Government's flagship Brexit Bill, which Labour has denounced as an undemocratic "power grab" by ministers.
Meanwhile, it emerged in Brussels that European Commission president Jean-Claude Juncker had questioned Mr. Davis's "stability and accountability" and his political mandate to conduct talks.
In minutes of a July 12 meeting with the EU's chief Brexit negotiator, Michel Barnier, Mr. Juncker is recorded as expressing concern about Mr. Davis's "apparent lack of involvement, which risked jeopardizing the success of the negotiations".
In an apparent reference to the Conservative Government's loss of its overall majority in the June general election, he urged Mr Barnier "not to accept discussions at the purely technical level with negotiators who had no political mandate, while fundamental political questions still remained".
However Barnier brushed off the comments at a Brussels press conference, insisting he had "cordial" relations with the Brexit Secretary and praising his "professionalism".
But the Commission official voiced anger over the decision of Mr Davis's negotiating team to mount an extensive line-by-line challenge at last week's talks in the Belgian capital to the legal basis for the EU's claim to a financial settlement expected to reach £50 billion or more.
Mr Barnier said he was "very disappointed" at the move, which appeared to be "backtracking" on London's previous pledge to honor international commitments.
Denying that the settlement was an "exit bill or punishment", Mr Barnier said UK was simply being asked to meet commitments to the EU's seven-year budget signed up to by David Cameron and approved by the Westminster Parliament.
"Every Euro spent has a specific legal base," he told reporters. "There is a moral dilemma here. You can't have 27 paying for what was decided by 28. What was decided by the 28 member states has to be borne out by 28 member states, right up to the end. It's as simple as that."
He urged Theresa May's Government to "take a fresh look at the legal analysis they presented the other day, which for us is extremely negative in terms of the success of our negotiations".
And he said he was "worried" by London's approach to the future of the Northern Irish border, warning it could not be used as "a kind of test case for the future EU/UK customs relations" in a way which was unfair to the Republic.
Mr. Barnier made clear that he was not yet in a position to declare that sufficient progress has been made on withdrawal issues to move on to the second phase of talks, involving future trade relations.
And senior European figures voiced skepticism that this stage will be reached by October, when London is hoping that leaders of the remaining 27 member states will give the green light to trade talks.
European Parliament president Antonio Tajani said he would advise the European Council to delay its assessment until December, while former Council president Herman van Rompuy said the chances of moving on to the second phase in October were "in the neighborhood of zero".
Barnier said he was "prepared to step up the pace" of negotiations if Britain asked to. But he firmly rejected suggestions that Mrs May could break the deadlock by talking direct to the 27 national leaders.
"The heads of state and government have chosen a single negotiator, who stands before you at the moment," he told reporters. "It is through that single negotiator that things must progress."
In the Commons, Mr Davis said he stood ready to listen to suggestions for improvements to the EU (Withdrawal) Bill, but said it was "vital in the national interest" that the legislation passes.
The Bill – also referred to by ministers as the Great Repeal Bill – overturns the 1972 Act which took Britain into the European Economic Community and incorporates relevant EU laws into the UK statute book to prevent black holes in the law at the point of Brexit.
Labour has denounced it as "completely unacceptable", because it hands wide-ranging authority to ministers to amend the law without securing parliamentary consent under so-called Henry VIII powers.
But some of Jeremy Corbyn's MPs are expected to defy his orders to vote against it at second reading on Monday. Former whip Graham Stringer said that opposing the Bill would be "an absolute breach of trust" with voters.