Hurricane Irma forces the evacuation of 6.4 million people in Florida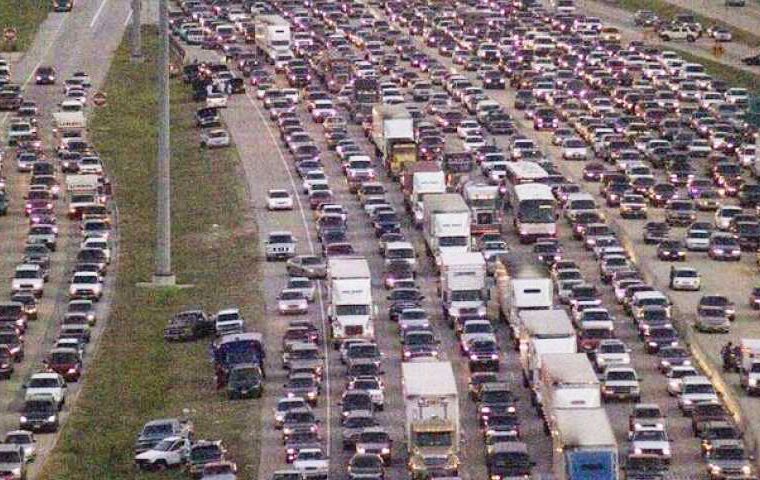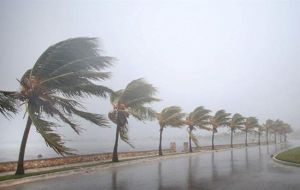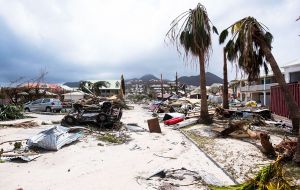 Hurricane Irma's leading edge swirled toward Florida state with 195 km/h winds Saturday on a projected new track that could expose Tampa — not Miami — to a direct hit. Tampa has not taken a head-on blow from a major hurricane in nearly a century.
An estimated 70,000 Floridians huddled in shelters as Irma closed in on the Florida Keys, where it was expected to roll ashore Sunday morning and begin making its way up the state's Gulf coast.
In one of the biggest evacuations ever ordered in the U.S., about 6.4 million people in Florida — more than one-quarter of the state's population — were warned to leave, and 540,000 were directed to leave the Georgia coast.
"You need to leave — not tonight, not in an hour, right now," Gov. Rick Scott warned residents in the evacuation zones ahead of the storm's predicted arrival.
Earlier in the day, Irma executed a westward swing toward Florida's Gulf Coast that appeared to spare the Miami metropolitan area of the catastrophic direct hit that forecasters had been warning of for days.
Still, Miami was not out of danger. Because the storm is 565 to 645 kilometers wide, forecasters said the metro area of 6 million people could still get life-threatening hurricane winds and storm surge of about one to two meters.
Irma — at one time the most powerful hurricane ever recorded in the open Atlantic — has left more than 30 people dead across resort islands such as St. Martin, St. Barts, St. Thomas, Barbuda and Anguilla Caribbean as it steamed toward the U.S.-
The hurricane battered Cuba with deafening winds and relentless rain on Saturday, while a second hurricane, Jose, threatened to lash already-reeling islands elsewhere in the Caribbean. Across a swath of Cuba, utility poles were toppled, trees uprooted and roads blocked, but there were no immediate reports of fatalities.
More than 5,000 tourists were evacuated from the keys off Cuba's north-central coast, where the government has built dozens of all-inclusive resorts in recent years.
On the Dutch side of St. Maarten, an island divided between French and Dutch control, an estimated 70% of the homes were destroyed by Irma, according to the Dutch government.
Looting was reported on the island. Curfews were imposed there and on St. Barts, and French and Dutch authorities announced plans to send hundreds more troops and police to keep order.
Late Saturday night, Irma was chugging toward Florida as a Category 3, with winds down considerably from their peak of 300 km/h earlier in the week. But it was expected to strengthen again before hitting the Sunshine State.
Nearly the entire Florida coastline remained under hurricane watches and warnings, and leery residents watched a projected track that could still shift to spare, or savage, parts of the state. Forecasters warned of storm surge as high as five meters.
The governor activated all 7,000 members of the Florida National Guard, and 30,000 guardsmen from elsewhere were on standby.
In the Orlando area, Walt Disney World, Universal Studios and Sea World all prepared to close Saturday. The Miami, Fort Lauderdale, Tampa and Orlando airports shut down. The Sunshine Skyway Bridge spanning Tampa Bay was closed.
Given its mammoth size and strength and its projected course, it could prove one of the most devastating hurricanes ever to hit Florida and inflict damage on a scale not seen here in 25 years.
Hurricane Andrew smashed into suburban Miami in 1992 with winds topping 265 kph, damaging or blowing apart over 125,000 homes. The damage in Florida totaled US$26 billion, and at least 40 people died.