Falklands' Prado stand: Argentina puts pressure on Uruguay and UK embassy
Wednesday, September 13th 2017 - 09:05 UTC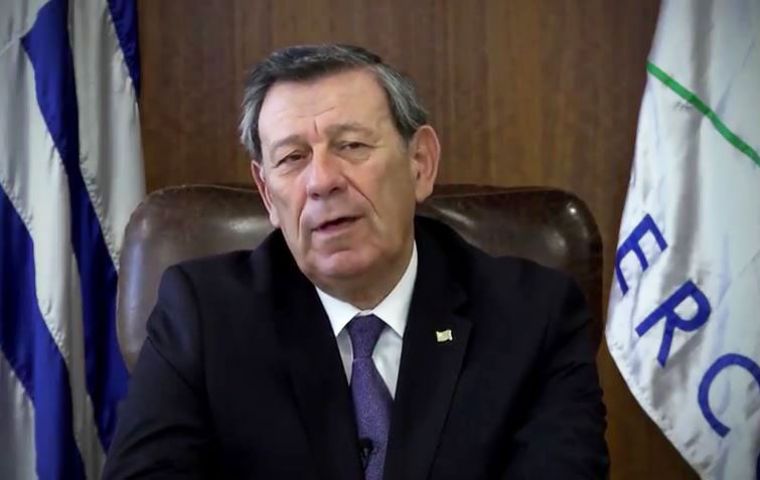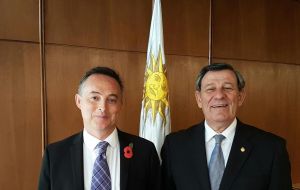 Uruguay has requested that the Falkland Islands stand at the Great Britain pavilion in the country's main agriculture and industrial show, Expo-Prado, be withdrawn, following an emphatic statement and disappointment from Argentina regarding the Falklands/Malvinas question dispute.
The low profile Falklands stand at the pavilion promotes trade and mainly tourism, with leaflets and information on how to reach the Islands and enjoy its unique protected wildlife and environment.
The withdrawal request was announced by the Uruguayan foreign minister, Rodolfo Nin Novoa, who nevertheless expressed it was a private sector issue, but given Argentina's insistence he had contacted the UK embassy in Montevideo on the issue.
Argentina had informally contacted Uruguayan officials but on Monday the San Martin Palace made an official announcement, asking for collaboration and understanding from Uruguay.
However minister Nin Novoa revealed that at no moment did the Argentine embassy in Montevideo contact the ministry directly, but rather through a phone call to the Uruguay embassy in Buenos Aires.
"Today (Tuesday) we have addressed the issue. We have contacted the UK ambassador (Ian Duddy)", said the Uruguayan minister, who according to recent conferences sounds as a convinced anglophile.
But Nin Novoa also underlined that "this is a private sector issue, among private actors", and the Uruguayan government "has nothing to do with it".
The minister pointed out that official policy is that "the Malvinas Islands are the Malvinas (not Falklands) and Uruguay supports the Argentine nation's claim over the Islands".
Nin Novoa mentioned that this kind of public expressions obviously can hurt feelings.
The Argentine communiqué regretted the UK's action, which it continues to reiterate since 2015 and appeals to Uruguay's collaboration and understanding to that there is no repeat of the situation in future editions of the event".