Paris and Los Angeles will host 2014 and 2018 summer Olympics
Thursday, September 14th 2017 - 11:13 UTC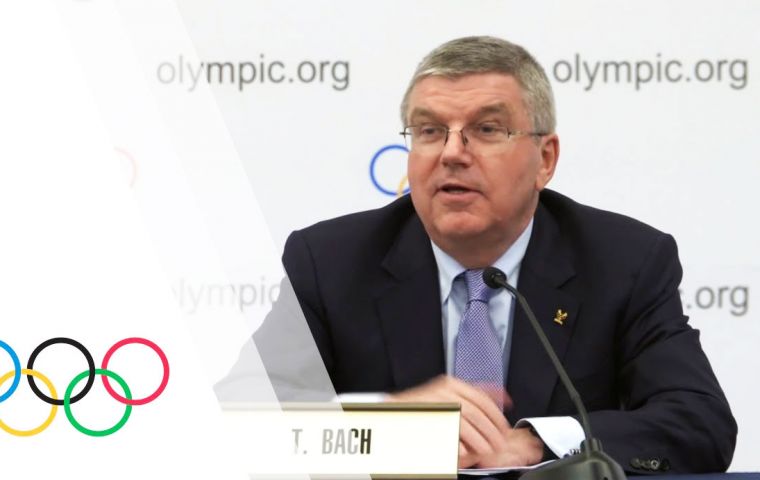 Paris and Los Angeles celebrated their coronation as host cities for the 2024 and 2028 Olympics here on Wednesday, delivering a jolt of good news for the International Olympic Committee as it battles escalating corruption allegations. In a drama-free conclusion to a three-year bidding race, IOC members voted unanimously to rubber-stamp a deal hashed out in July for Paris to be given 2024 and Los Angeles 2028.
The pre-ordained outcome did little to dampen celebrations inside the Lima Convention Centre, where Paris and Los Angeles officials cheered and congratulated each other.
IOC President Thomas Bach -- a driving force behind the decision to confirm 2024 and 2028 at the same time -- hailed the joint award as a "win-win-win."
"It's a magical, unique victory," said jubilant Paris 2024 bid co-leader Tony Estanguet as French President Emmanuel Macron saluted a "victory for France."
Los Angeles 2028 leaders were equally ecstatic. "This was the right answer, it was about fraternity, it was about friendship, it was about finding a win-win," Los Angeles Mayor Eric Garcetti said.
IOC chief Bach meanwhile said the Olympic movement had secured the result "we were looking for."
"I couldn't be more happy than I am right now," Bach said. "We have the two best possible games for the Olympics in 2024 and 2028, in two great Olympic countries."
The vote marked the final act of a campaign that had been stripped of the usual intrigue ever since Paris and Los Angeles agreed to carve up 2024 and 2028 following encouragement from the IOC.
The 2024 Games will mark the third time Paris has staged the Olympics, coming exactly 100 years after they last hosted the Games. Since then, France had made three unsuccessful bids for the Olympics.
The 2028 Olympics will be the first held in the United States since the chaotic 1996 Games in Atlanta. It will also mark the third time that Los Angeles has hosted the Olympics following successful editions in 1932 and 1984.