UK at highest alert following the bomb in the Tube which caused 29 injured
Saturday, September 16th 2017 - 07:39 UTC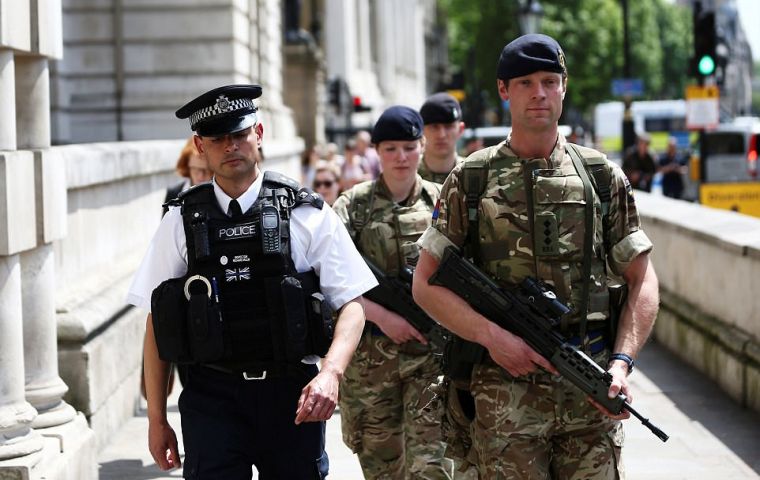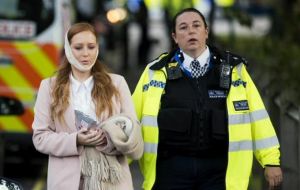 The United Kingdom terror threat has been increased to its highest level as police continue the hunt for the person behind the Friday underground bombing in south-west London. The prime minister said the threat was now critical, meaning an attack is expected imminently, after a device was detonated at Parsons Green station.
Police said some 1,000 armed officers would be seen across the country after military assistance was requested. Mrs. May said the military would be providing support to police and would replace officers on guard duty at national infrastructure sites that are not accessible to the public.
Police Scotland said it would be increasing the number of armed officers on patrol, particularly at key locations and crowded places.
The use of the military to assist police has been done under the first phase of Operation Temperer, a government plan to deploy troops to help police following major terrorist attacks, which was activated for the first time on 23 May following the Manchester Arena attack.
Mrs May said: "The public will see more armed police on the transport network and on our streets, providing extra protection. This is a proportionate and sensible step which will provide extra reassurance and protection while the investigation progresses."
Twenty-nine people have been treated in hospitals, mostly for burns, following the attack at 08:20 BST on Friday on the eastbound District Line train from Wimbledon.
Assistant Commissioner Mark Rowley said police were "chasing down suspects". He added the assistance from the military would "provide reassurance" across the country.
Rowley said hundreds of police officers had been "trawling" through CCTV to find those responsible for the attack and pointed out that detectives were only aware of one device and refused to be drawn on details of the suspects because of the "covert" nature of the operation.
Rowley also said it was "very routine" in incidents of this kind for IS to say it carried out the attack "whether or not they've had any previous engagement with the individuals involved".