Chilean central bank revokes reciprocal credit line with Venezuela
Friday, September 22nd 2017 - 09:25 UTC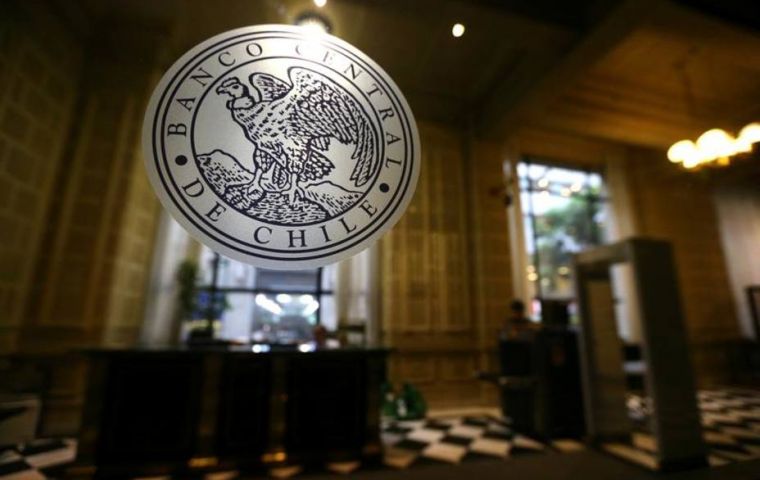 Chile's central bank said it had revoked a reciprocal credit line with its Venezuelan counterpart, citing what it called Venezuela's failure to pay back its debts. In a statement, Chile's central bank said it had notified Venezuela's central bank and that the line would be cancelled within 10 days.
The monetary authority said it has been taking steps to mitigate its exposure to Venezuela since 2014 and was currently owed US$2.1 million by that country's central bank.
"The progressive deterioration of Venezuela's financial indicators and the (Venezuela central bank's) behavior in prior years under this arrangement had already motivated us to adapt measures to safeguard the Central Bank of Chile's wealth," the monetary authority said in a statement.
The Venezuelan central bank had made "intensive use" of the credit line in recent years, Chile's central bank said.
Venezuela's economy is undergoing a deep recession and its currency reserves are at their lowest levels in years as the OPEC country grapples with low oil prices and a flailing socialist model.
Nevertheless the Venezuelan administration of president Nicolas Maduro has said it will make all pending debt payments despite a set of difficulties that have resulted from financial sanctions imposed by the United States.