Ushuaia expects some 300 calls this 2017/18 cruise season; 42 vessels will be touring Antarctica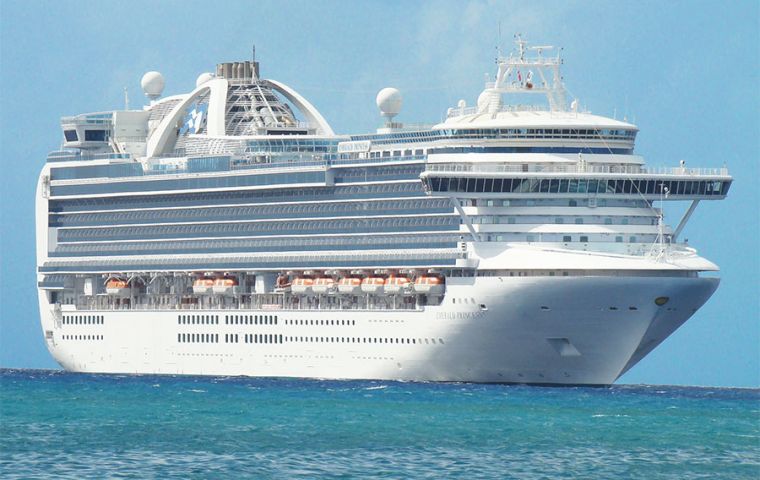 Ushuaia, capital of Argentine Tierra del Fuego is expecting some 300 calls this 2017/18 cruise season, involving 42 vessels, 31 of which will be travelling on to Antarctica, according to InFueTur, the Tierra del Fuego tourism office.
The Emerald Princess with a 3.080 capacity will be one of the largest vessels to call at the most austral city of the world.
"The first regional cruise visited us on 19 September, which was the Chilean flagged Stella Australis" InFueTur president Luis Castelli said, anticipating a good season since many vessels are again including Ushuaia in their tours.
The last cruise of this season will be calling in Tierra del Fuego on 14 April.
Castelli mentioned that the province is investing in improving the port's infrastructure so that tourists and operators can best enjoy the city with improved services.
Some of the other international vessels expected, besides Emerald Princess are Celebrity Infinity, Queen Victoria and Island Princess.
Some of the cruises returning include Aida Cara; Albatross; Silver Cloud and most probably Scenic Eclipse, with Antarctica itineraries.
Castelli said that the Antarctic season begins on 18 October with the Akademik Ioffe, and ends on 2 April 2018 with her sister vessel Akademik Sergei Vavilov.
The Antarctica cruises can last from ten days to three weeks and include the Antarctic peninsula and sub Antarctic islands such as South Georgia, South Sandwich and South Orkneys.