Wales blasts May for being "incapable of listening to other people's views"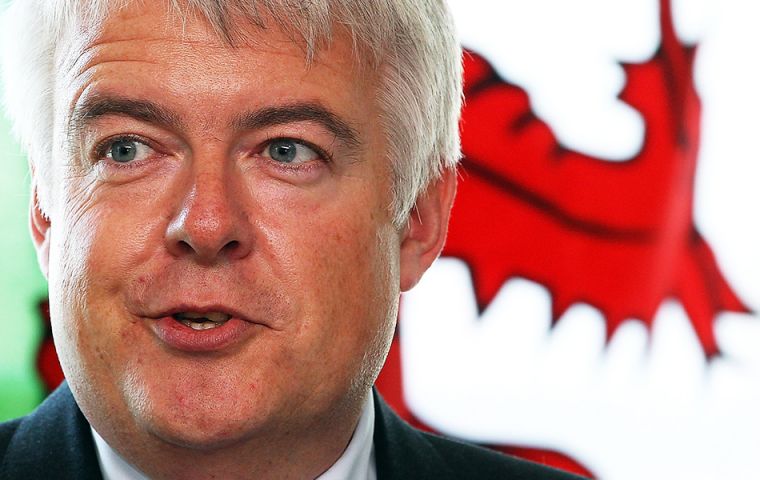 The prime minister and her cabinet "lack the basic skills" to get a good Brexit deal, Wales First Minister Carwyn Jones has claimed. Addressing the Labour Party conference in Brighton, the First Minister said Theresa May was "incapable of listening to other people's views".
The UK government has previously warned him "not to undermine Brexit talks". Mrs May has said there should be a two-year transition after Britain leaves the European Union in 2019.
Relations between the Labour-run Welsh Government and Conservative UK government have been strained over the negotiations, with Mr. Jones repeatedly accusing Westminster of trying to take power back from Cardiff Bay.
It had been hoped that talks between Mr Jones and the prime minister's deputy Damian Green would be a chance to "reset the relationship" between the administrations.
But, in his speech to the annual Labour conference on Sunday, Mr Jones accused Mrs May of disappearing and being a "hologram" prime minister when it came to her handling of Brexit.
Mr Jones, who compared the Brexit process with the nine circles of hell in Dante's The Divine Comedy, also accused Mrs May and her cabinet of "failing the country" in the negotiations. Mr Jones said there should be no second referendum on the terms of Brexit, but said all four UK parliaments should agree on the final deal.
Speaking to BBC Radio Wales' Sunday Supplement program, he said he wanted to be "more positive" than calling it a veto. "I want to recommend the assembly says yes [to the deal] but what would that take?" he said.
"Full and unfettered access to the single market, no cliff-edge. About 67% of Welsh exports go to the European market. We have to be absolutely sure they are not fettered."
Jones said there must be no diminishing of Welsh Labor's voice within the UK Labor party in the future and Labour had to "work together more than ever before" to fight hard-Brexit fundamentalists.
He said the Welsh Government was "fighting tooth and nail against the Tory power-grab dressed up" in the Withdrawal Bill. Mr. Jones has already raised concerns that powers over the issues such a farming subsidies - currently decided in Brussels by the EU - will, in future, be held at Westminster, rather than being handed to the Welsh Government which is responsible for farming in Wales.
"It shows up their government as simply incapable of listening to other people's views or respecting their legitimate interests: in other words, as lacking the basic skills needed to negotiate successfully," he said.
"We are fighting a real threat to devolution as we have known it for the past 20 years."