Half of the Falkland Islands wool clip has been forward sold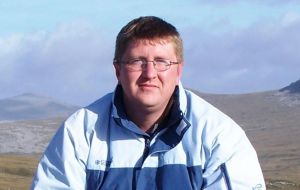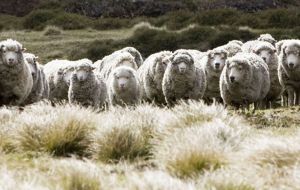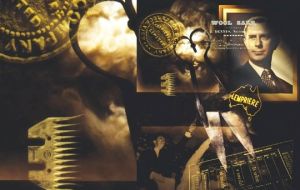 Landholdings General Manager Andy Pollard has reported that the wool market remains in a strong position, with demand increasing as customers view it as a more sustainable product than artificial fibres.
He said it was forecast that the Australian wool clip might be up by 8% this year. The world sheep population was down by 25% compared to a few years ago, thus limiting the supply of wool and adding value.
Mr. Pollard said that 50% of this year's wool clip had already been forward sold. Good prices had been secured for fleeces, bellies and stain and revenue looked promising against the budget forecast, he added.
He had also been working closely with buyers via the Wool Company, which would give confidence in paying better prices.
Mr. Pollard said that he had undertaken a successful visit to, Lempriere* a wool processing facility in Bulgaria where he had seen Falkland Islands wool bales, "which stood out well as the best presented bales in the store."
Lempriere representatives were enthusiastic about the product and had offered some constructive advice on achieving better prices.
"Currently the majority of customers specifically asked for Australian Merino wool, therefore potential existed to add value to Falkland Islands wool through better identifying a Falkland Island product and/or making adjustments to meeting Australian Merino criteria eg branding."
The company has planned a visit to the Falkland Islands this season.
Goose Green manager Keith Alazia and Senior Agriculture Assistant Adam Dawes also recently visited a wool production plant in Uruguay to see wool top production. (Penguin News)
* Lempriere has supplied fashion houses for over 150 years and claims that it reputation has been earned through integrity and quality. It is proud of its many multi-generation relationships with customers. One is reputed to be the oldest unbroken supplier relationship in fashion textiles; each year for almost 110 years Lempriere has sourced and processed wool for Lanificio di Tollegno S.P.A. in Biella, northern Italy.
During its history over two billion kilograms of the finest sheep wool has been sourced from the highlands of Tasmania, the alps of New Zealand, the outback of Australia, the wilderness of Patagonia and the savannah of South Africa.