Flower festival for centenary of Pangbourne College and Falklands' War 35 years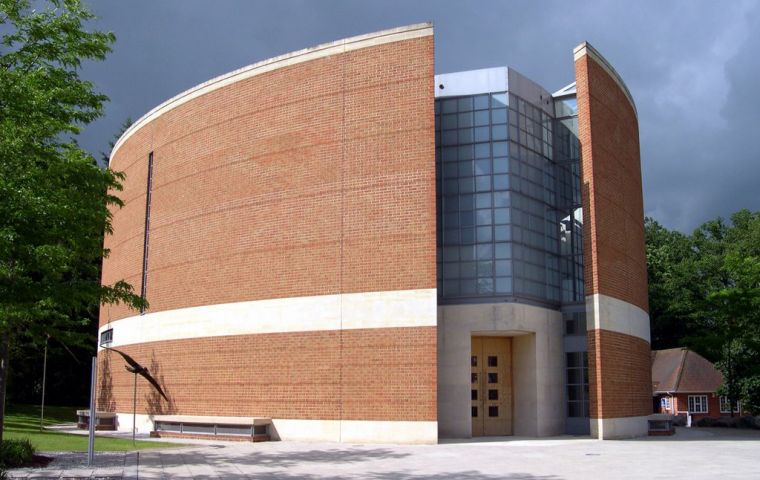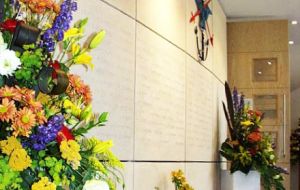 Pangbourne College is to celebrate its 100th anniversary with a flower festival on the weekend of October 14 and 15, which will also mark 35 years since the end of the Falklands War. More than 40 flower arrangers from 12 clubs across Berkshire, Buckinghamshire and Oxfordshire are preparing to take part alongside the school's art department.
The venue for the festival, which runs from 10am to 4.30pm on the Saturday and 11am to 4pm on the Sunday, will be the Falkland Islands Memorial Chapel.
Sadie Clare, chairman of the Chapel Flower Guild, said: "The chapel is a living national memorial. Not only is it a memorial to those who gave their lives in 1982 for the liberation of the Falkland Islands, but also a chapel and concert hall. Using college and chapel artifacts and photographs, this festival reveals how much the school has changed over its 100-year history and remembers those who paid the ultimate sacrifice 35 years ago."
The weekend will begin with a preview evening, including wine and canapés, on Friday, October 13, from 7.30pm to 9pm. Tickets are available priced £12 and can be purchased from Garlands Organic in Reading Road, Pangbourne or by emailing stonerc@aol.com
Families are welcome throughout the weekend and there will be a quiz competition for all ages with prizes. All children must be accompanied by an adult. There will be an opportunity to meet Robin Knight, the author of the centenary Pangbourne College book, copies of which will be on sale.
Copies of Just to See His Name, written by the school's former headmaster Anthony Hudson, which describes the story behind the birth of the memorial chapel, will be also available for purchase.
On Sunday, the festival will close with a 4.30pm service led by the chaplain of the college, the Rev Neil Jeffers. Entry and car parking are free. Souvenir programs will be available priced £3 and the parents' association will be running a café in Devitt House in aid of the chapel flower fund.