Judge Moro says Petrobras corruption probe is nearing an end
Tuesday, October 3rd 2017 - 07:33 UTC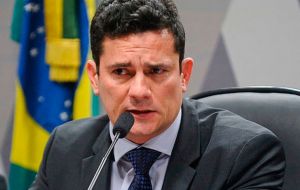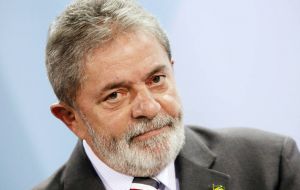 The judge overseeing a sprawling corruption probe into billions of dollars in kickbacks to Brazilian politicians and officials said Monday that the investigation is nearing an end. Judge Sergio Moro didn't set a timeline for when the "Car Wash" probe might wrap up. However, he said he is personally "a bit tired" of the work and believes it is in its final phases.
The "Car Wash" investigation began in March 2014 in the southeastern state of Parana, where Moro works. It has ensnared many of Brazil's elite and spawned related probes that have expanded nationwide and to several Latin American nations.
Investigators uncovered a scheme in which major construction companies colluded with officials at state oil company Petrobras over the awarding of inflated contracts. Over the course of more than a decade, billions of dollars of kickbacks went into the pockets of politicians and other officials, prosecutors say.
"The investigation was always about Petrobras contracts that caused corruption and the people who paid" bribes, Moro told reporters after receiving an award for his work from Notre Dame University. He noted that many culprits have already been prosecuted so "that's why I believe it is about to end."
Moro, who rarely speaks with the press, also ruled out a political career despite garnering some support in opinion polls one year ahead of Brazil's presidential election. The judge said pollsters considering his name for next year were "wasting their time."
He declined to comment on former President Lula da Silva, who was convicted of corruption by Moro and sentenced to nearly 10 years in prison. Da Silva is appealing the conviction and is the consistent poll leader for next year's election. If the higher court hearing the appeal upholds the conviction, da Silva would be barred from running.
Moro said he was eager to move beyond the investigation. "I told my friends some time ago that I really miss putting drug traffickers on trial" because it's easier, he said jokingly.
While many Brazilians hail Moro as an anti-corruption hero, some also accuse him of disproportionately going after left-leaning politicians and using unconstitutional tactics to force plea bargains. Moro brushed off the criticism on Monday, saying it comes from people who stand to lose from the "Car Wash" probe.