Petrobras controversy: Brazil denies any current plans to privatize the company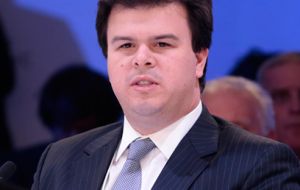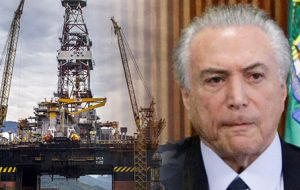 A senior official in Brazil said there are no current plans to privatize the national oil company to deal with its massive debt, according to a new report by Reuters. Fernando Coelho Filho, the minister of mines and energy, had suggested that Petrobras could face such a sale in the future, but did not provide a concrete timeline.
"We are not dealing with that at this time. We are currently focused on (the sale of) Electrobras," the minister told reporters regarding the national utilities company.
Coelho Filho also said in the interview that a privatization plan could be feasible at some point down the road. "I think it is going to happen. It is a way," he said.
Brazilian President Michel Temer has insisted that the national oil and gas company would not be privatized, despite efforts by other parts of the Brazilian government to do that exact thing. At a Reuters sponsored event last month, Temer vowed that Petrobras would remain under the control of the central government.
In a bid to raise cash, Brazil proposed a plan to put up for privatization 57 major state infrastructure assets, including the sale of some or all of its 51% stake in Electrobras by the middle of next year.
"The overall perception is that the company can finally free itself from state control and that it will adopt meritocracy and negotiate better terms with suppliers," Electrobras chief executive Wilson Ferreira Jr told Reuters when the privatization plan was announced in August.
New foreign direct investment is another way that Brazil plans to raise new capital. As many as 17 companies have registered to bid next month in two rounds of exploration license awards in Brazil's pre-salt layer, Brazilian Oil and Gas Secretary Marcio Felix said on the sidelines of an event earlier in September.