China's National Golden Week holiday becoming a jackpot for London
Saturday, October 7th 2017 - 06:47 UTC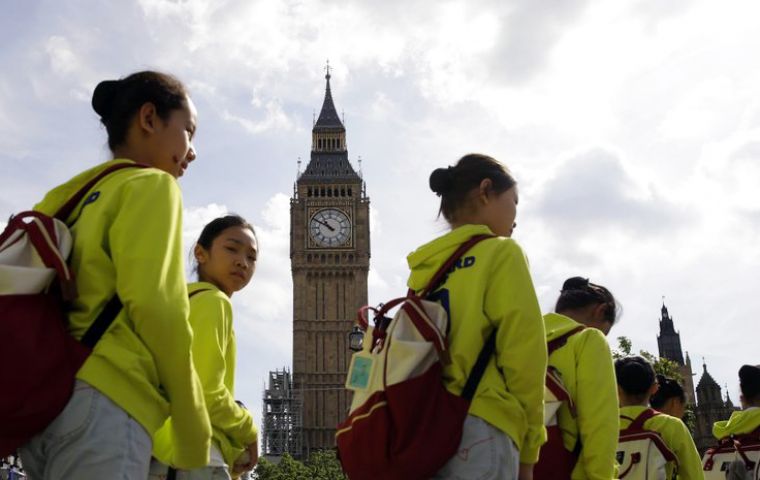 A week-long national holiday in China is providing a much-needed boost for the entertainment and retail industry in London, with Chinese tourists taking advantage of the dip in exchange rates. China's National Day Golden Week holiday is arguably one of the biggest events in the consumer calendar.
London, in which the Brexit-weakened pound has proved a boon for international visitors looking for a better deal, has already been enjoying a bumper week. The Hippodrome Casino, located near tourist hotspot Leicester Square, has said that the U.K.'s capital could see up to 300,000 more Chinese visitors this week. This is a marked increase on the 54,000 Chinese visitors to the U.K. in the first quarter of 2017, a figure which was already up 27% year-on-year.
According to the New West End Company, citing figures from retail research firm Global Blue, international spending in London's West End in July 2017 had risen by 20% year-on-year. Chinese shoppers spent the most, shelling out an average of £1,478 (US$1,946) at each transaction. The number of visitors specifically from the Middle Kingdom had also grown 31% year-on-year in July.
"Demand is sure to continue throughout Golden Week," Jace Tyrrell, chief executive of the New West End Company, a body representing the area, said in a statement Friday.
Chinese tourism to the U.K. across the board is ballooning. According to VisitBritain, the U.K.'s official tourism board, citing data from ForwardKeys, flight bookings from China to the U.K. for the September to November period of 2017 are up 10% year-on-year.
VisitBritain added in its statement that it would be sending a "large scale travel trade mission" to China in November. Destination Britain China would involve the meeting of 65 U.K. tourism companies with China's "top travel agents" in Guangzhou.