Weekend of rallies in Spain against Catalonia independence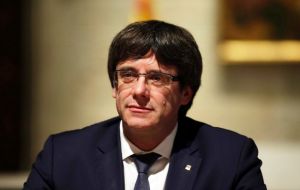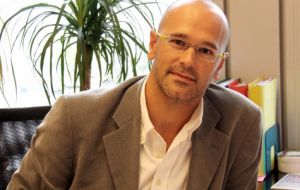 Rallies are expected in Spain against Catalonian independence, after Sunday's disputed referendum. Demonstrations are planned in Madrid and other cities, with supporters calling for a similar rally in Catalonia's capital Barcelona.
Meanwhile, Spain's government representative in Catalonia earlier apologized to those hurt during police efforts to stop the referendum. But Enric Millo blamed the Catalan government for holding an illegal vote.
In the first apology by a Spanish government official over the violence during the referendum, Millo said he could not help but "regret it and apologize on behalf of the officers that intervened".
Hundreds of people were hurt as police, trying to enforce a Spanish court ban on the vote, attempted to seize ballot boxes and disperse voters. Thirty-three police officers were also hurt.
Meanwhile, Catalan foreign affairs chief Raül Romeva told the BBC his government would go ahead with an independence debate in parliament.
"Parliament will discuss, parliament will meet. Every attempt the Spanish government has used to impede things to happen, they have been demonstrated completely not only useless but counter-productive," Mr Romeva said.
Catalan President Carles Puigdemont now plans to address the Catalan parliament on Tuesday at 18:00 local time (16:00 GMT), the speaker of the parliament in the autonomous north-eastern region says.
Spain's Constitutional Court had earlier suspended the Catalan parliament session that had been planned for Monday.
There is speculation that the parliament will declare independence unilaterally at its next sitting, based on the referendum. The final results from the poll show 90% of the 2.3m people who voted backed independence. Turnout was 43%.
There have been several claims of irregularities, and many ballot boxes were seized by the Spanish police.
After a cabinet meeting, the Spanish government spokesman also expressed regret that people had "suffered consequences" during Sunday's vote - though he cast doubt on the numbers who had been injured.
Íñigo Méndez de Vigo suggested that new elections in Catalonia might be a way to heal the fracture caused by the disputed referendum. Meanwhile, the former leader of Catalonia, Artur Mas, told the Financial Times that the region was not yet ready for real independence - even though he believed it had won the right to break away.