China's Sinopec considering selling assets in Santa Cruz, Argentina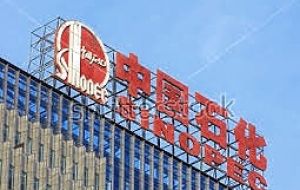 Argentina's losses on its oil and gas assets, as well as its labor disputes, have prompted China's Sinopec to consider selling its operations in the country. Sinopec advisors have offered up some of its assets to about a dozen large firms from the U.S., Latin America, Europe, Africa, and Russia, it was reported on Monday and confirmed in Beijing media.
Possible buyers are Angola's state oil firm Sonangol and two Russian energy majors, including Rosneft. Mexico's Vista Oil & Gas is also interested, while Argentina's holding group Corporacion America will study buying some Sinopec assets in Santa Cruz via its energy company Compania General de Combustibles (CGC), Corporacion America's spokeswoman Carolina Barros told Reuters.
The assets, mostly in the Santa Cruz province in southern Argentina, could be worth between US$750 million and US$1 billion. This price tag would be way less than the US$ 2.45bn Sinopec paid back in 2010 to buy Occidental Petroleum's assets in Argentina. The 2010 acquisition marked Sinopec's entry into Argentina at a time when Chinese companies were looking to buy assets abroad to offset domestic production declines. But the oil price crash has caused Sinopec to start booking large losses on its Argentinian operations.
According to an internal company audit reported by Chinese magazine Caixin and the Financial Times in September 2016, Sinopec had incurred US$550 million in operating losses in just three years on its Argentina assets, and at oil prices at US$60 per barrel or lower, Sinopec would lose US$2.5 billion over the projects' lifetime.
Although Argentina's government announced the signing of a deal with oil industry unions in Santa Cruz at the end of last month, Sinopec may find its mature assets a tough sell due to declining oil production, as well as labour and cost issues.