LATAM non-stop flights between Santiago de Chile and Melbourne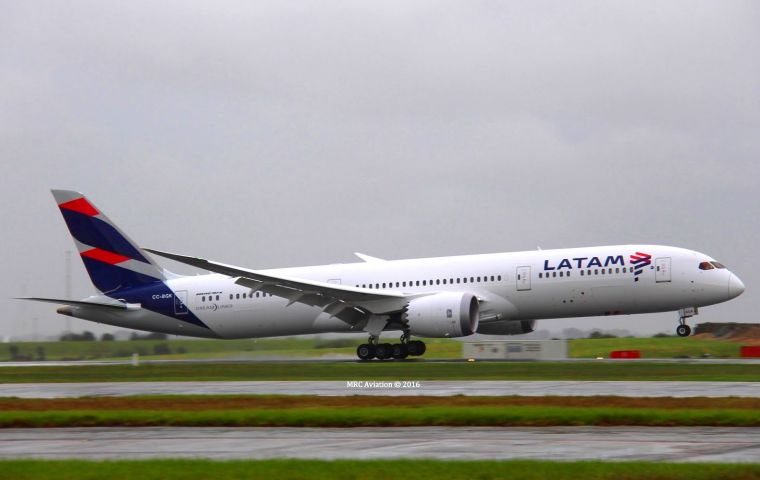 LATAM launched on 5 October non-stop flights between Melbourne and Santiago. The route will offer the only direct connection between Melbourne and Latin America and see three flights per week on a Boeing 787-9.
LATAM's flight LA804 will depart Melbourne at 7.55pm on Tuesday, Friday and Sunday, arriving in Santiago at 7.00pm the same day.
There are scores of onwards flights from Santiago throughout Chile and the region – including direct services to major cities such as São Paulo, Buenos Aires, Lima, Bogota and Quito – although the 13 hour flight and 7pm arrival may well favor breaking your journey at Santiago.
LATAM already runs a daily Dreamliner flight between Sydney and Santiago, albeit with a stop-over in Auckland (which has proven a popular trans-Tasman option for business travelers), however the new Melbourne service will soar straight through to the Chilean capital in around 12 hours.
Travelers from Melbourne will have access to Qantas' first class and business class lounges, with a split-level flagship LATAM lounge at Santiago ahead of the return journey... and a dedicated sleeping room for weary travelers arriving early for their flight or riding out a long international transit.