Argentine university researches Falklands/Tierra del Fuego trade relations
Tuesday, October 24th 2017 - 06:23 UTC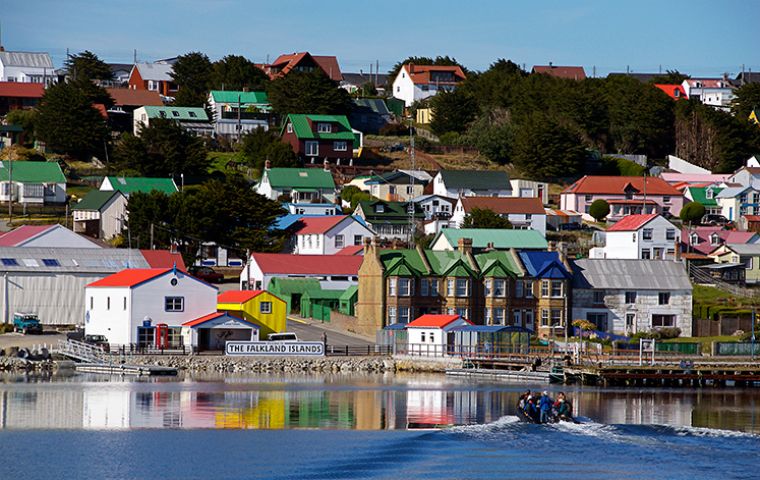 Goods and services relations between the Malvinas Islands and adjacent areas with the Argentine province of Tierra del Fuego, is the name of a project launched by the Tierra del Fuego national university Economic and Innovation Department, and which included a field research in the Falkland Islands, according to the Ushuaia media.
Allegedly two university researchers and accountants spent the second week of this month in the Falklands, collecting information on the potential of goods and services provision to the Islands, and also contacted relevant business people.
The project was actually started at the end of 2015 with funds from the University Policies Secretariat under researcher accountant Ricardo Chiarvetto, and the "exploratory" team that travelled to the Falklands includes accountants, Maria Gessaga and Ricardo Farías. The so called Malvinas Observatory is also involved.
The purpose of the research is to look into the trade background involving the Falklands and the Tierra del Fuego national territory, and establish potentialities for an exchange of goods and services between the Islands and the territory which is now identified as the province of Tierra del Fuego, Antarctica, Malvinas and South Atlantic Islands
The media report also points out that the Tierra del Fuego National University is interested in generating a raft of academic and extension activities related to the Falklands/Malvinas, an issue "so sensitive" to the Argentina's most extreme south province. Likewise the university has created what it describes as a Malvinas Open Chair, to promote conferences and debates in the local community relative to the Islands.