Weak pound makes UK one of the best-value travel destinations, says Lonely Planet
Wednesday, October 25th 2017 - 09:35 UTC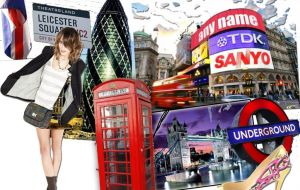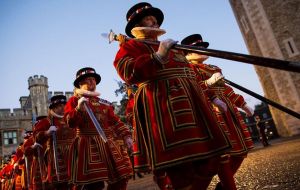 The weak pound has made the UK one of the world's best-value travel destinations, according to publisher Lonely Planet. Sterling has fallen sharply against the dollar and the euro since last year after ongoing Brexit uncertainty.
Lonely Planet, which is owned by US firm NC2 Media, is urging tourists to "reap the benefits" of a weak pound. It also ranked Belfast and the Giant's Causeway coast as the world's number one region to visit in 2018.
Lonely Planet says the UK is seventh on its list of best value destinations, with Estonian capital Tallinn at the top, followed by Lanzarote in the Canary Islands and the US state of Arizona.
Prices in the UK have become relatively cheaper for overseas visitors due to the pound's 11% fall against the dollar and 14% slide compared with the Euro since June last year.
James Smart, Lonely Planet's Britain and Ireland destination editor, said the decline "has been a great boost for people looking to visit the UK, and we expect this to continue next year".
International visitors can "make the exchange rate work even harder by aiming for Devon, Cornwall, and big-ticket cities such as Bath, York and Edinburgh", he added.
In July the number of overseas visitors to the UK topped four million for the first time, the Office for National Statistics said. ONS does not have data about people's motivation to visit the UK, but speculates that the boost in visitor numbers could be linked to the exchange rate.
Tourism promotion agency VisitBritain has previously said that an increase in airline capacity, particularly for visitors from China and the US, has also boosted tourism numbers.
The agency's chief executive, Sally Balcombe, said: "The UK is offering great value for visitors right now ... on every budget."
In the first seven months of the year, the number of overseas visits to the UK rose 8% to 23.1 million compared with the same period last year, VisitBritain said. It forecasts that the total will hit 39.7 million by the end of 2017, with visitors spending about £25.7bn.
Figures from ForwardKeys, which tracks flight booking data, indicates that international arrivals to the UK for October to December are 7% higher than last year.
Olivier Jager, its chief executive, said long-haul bookings to the UK for the first three months of 2018 are 15% ahead of their level this time last year. Bookings from Australia are 29% higher, 16% up from Brazil and 13% higher from the US.