New security measures affect all travelers entering United States airports
Friday, October 27th 2017 - 09:00 UTC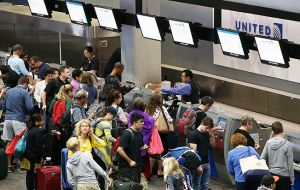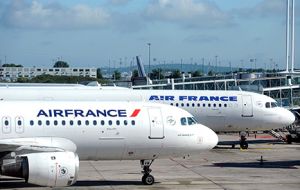 Following the announcement of a range of new security measures affecting all travelers entering Unite States airports, Lonely Planet has released some recommendations before taking the next flight. The new measures will apply to all inbound flights to the US from 280 airports across 105 countries around the world, affecting approximately 2100 commercial flights and 325,000 passengers every day.
For passengers, the most obvious change will be increased security screening. Starting this week, all passengers – including US citizens – will be questioned before boarding the aircraft. Some carriers, such as Air France, will implement this change by getting passengers to fill out a short form while many other airlines will begin pre-screening interviews at check-in desks or at boarding gates.
To facilitate these changes, many airlines have asked passengers to leave additional time for their US flights. Passengers travelling should check with their individual airline but some recommend arriving to the airport three hours before departure. For travelers leaving from airports with US border preclearance – which means most airports in Canada, Ireland and some major hubs in the Caribbean – it's unlikely to add any additional time as many of the measures have already been in place prior to the announcement.
There will also be enhanced screening for electronics, though at present the US Department of Homeland Security has said there will be no changes to the items allowed in carry-on or checked-in luggage, meaning passengers will still be free to bring their laptops or other electronic items onboard. There will also be new security measures that will remain largely unseen and unobtrusive to passengers, including increased security around the aircraft while on the ground and more use of sniffer dogs.
While many travelers will be relieved the confusion on the short lived laptop ban has been cleared up, more changes may be coming in the future. A proposal earlier this week suggested large electronic items may soon be banned from checked luggage after concerns were raised about the potential fire hazard that lithium batteries could pose in the luggage hold of an aircraft.