Europe prepares to have jets fly with an eco-fuel mix from vegetable oil and animal fat plus kerosene
Wednesday, November 1st 2017 - 08:02 UTC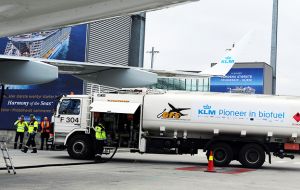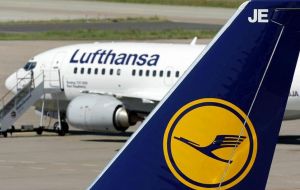 Jets in Europe will soon run on eco-fuel produced from vegetable oil and animal fat. The new fuel will be mixed with traditional kerosene. According to latest reports, planes running on the mixture of renewable and traditional fuel will start flying next year from Geneva in Switzerland.
The airport wants bio-fuel to have a one percent share of sales at the airport for a start, according to Matti Leivonen, the CEO of Finnish company Neste that produces the fuel.
Lufthansa tested the company's fuel on more than 1,000 flights in 2011 with a 50-50 blend of bio-fuel to kerosene. "It worked amazingly well," Lievonen said.
"Engine performance improved. We have a very good track record in aviation, and it's an exciting growth area for us," he said.
Neste claims its fuel emits up to 40% less particulate matter, 10% less Nitrous Oxide and up to 90% fewer carbon emissions. The company says its fuel also comes in a form suitable for any traditional diesel engine, meaning it can be used in cars.
The main reason why vegetable and other sorts of oil are not widely used in aviation is that they do not have an extremely low freezing point, as it turns solid at about 5°C, while safety standards require it to remain liquid down to -40°C. Some additives improve the cold weather tolerance of such fuels, but only by a few degrees.
While aviation bio-fuel can be produced, it is still more expensive than oil-based jet fuel. The world's first commercial bio-fuel flight was performed by KLM, carrying 171 passengers from Amsterdam to Paris and running on waste vegetable oil