Farmers' lobby chief becomes Argentine Agriculture ministry head; ex minister to Brussels to negotiate EU/Mercosur deal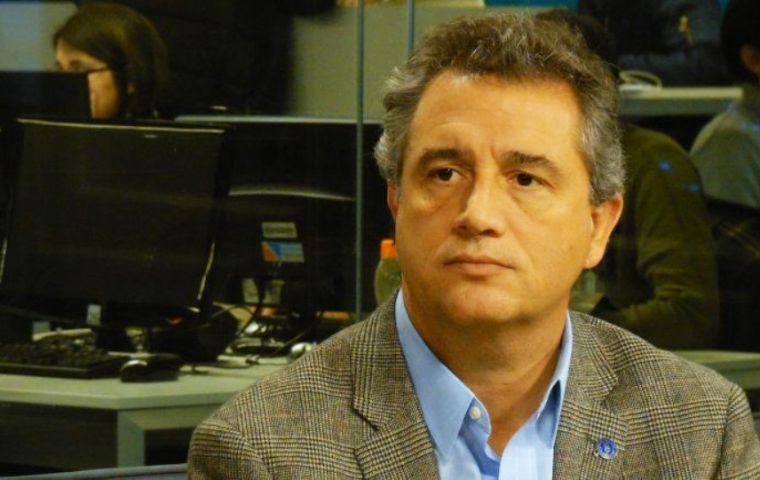 Argentina will replace Agriculture Minister Ricardo Buryaile with Luis Miguel Etchevehere, currently the president of the Argentine Rural Society, the powerful agriculture and livestock industry group, Cabinet Chief Marcos Pena said on Tuesday. Buryaile will next serve as Argentina's ambassador to the European Union.
Argentina is the world's top exporter of soy-meal and soy-oil and a main exporter of corn, raw soybeans and wheat.
Argentina and other members of Mercosur are seeking to finalize a trade deal with the European Union. Farmers in France, Ireland and other countries are concerned about a potential surge in agricultural imports, particularly beef, which Mercosur members four founding members Argentina, Brazil, Paraguay and Uruguay export.
"We have asked Ricardo to take this on because it is very important for us in this stage of the Mercosur negotiations," Peña said. "One of the most sensitive topics in that negotiation is agriculture."
Since taking office in late 2015, Argentina's market-friendly President Mauricio Macri has implemented policies favorable to the country's farm sector, a major driver of the economy and source of foreign currency.
Producers had a combative relationship with former populist President Cristina Fernandez, who hiked export taxes.
Macri eliminated export taxes on wheat and corn, leading to a surge in planting and record harvests. He cut the export tax on soybeans, the country's main cash crop, from 35% to 30%, but delayed more cuts to 2018, faced with a gaping fiscal deficit
Export tax cuts on soy are expected to resume next year, with a gradual reduction of 0.5 percentage points per month for two years. That move is expected to stop a decline in soy planting area. Etchevehere, a farmer from Argentina's Entre Rios province in the vast Pampas grains belt, took the helm of the Argentine Rural Society in 2012.