EU support: Argentina sells 30-year Euro bond, first time in history
Friday, November 3rd 2017 - 07:52 UTC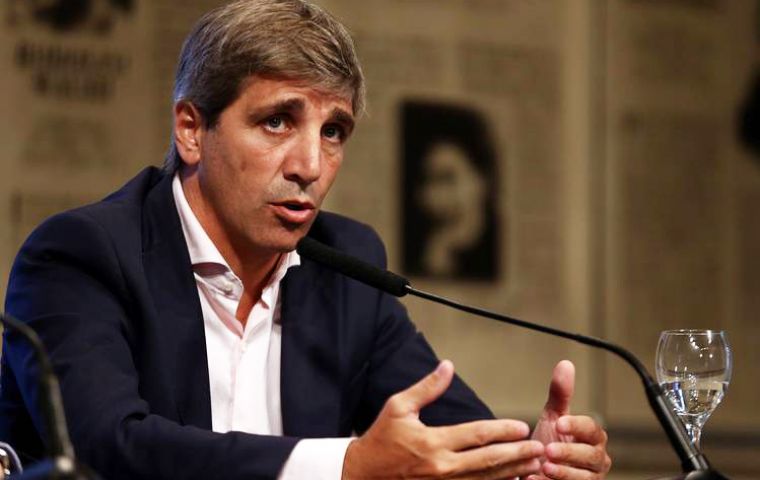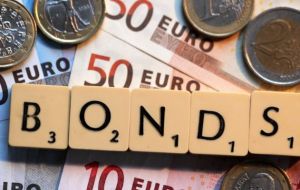 Argentina finalized its foreign bond sale plan for 2017 on Thursday, selling 2.75 billion Euros in three bonds in an offering that was more than four times oversubscribed, the Finance Ministry said in a statement.
Argentina sold 1 billion Euros in 5-year bonds at a 3.375% interest rate, 1 billion Euros in 10-year bonds at 5.25%, and 750 million Euros in 30-year bonds at a 6.25%.
That marked the first 30-year euro bond sale in Argentina's history, the ministry said, and is a clear support from European investors.
Thursday's issue brought the total amount of bonds Argentina has sold on international markets in 2017 to around US$ 13.4bn, higher than the US$ 12.75bn in issuance Finance Minister Luis Caputo said in June that the country was targeting for the year.
That itself was up from the US$ 10bn target Argentina had set earlier in the year, an increase Caputo attributed at the time to the peso currency's unexpected strength in foreign exchange markets.
Argentina needs to cover a primary fiscal deficit seen at 4.2% of GDP this year. Next year, the country plans to slash that shortfall to 3.2% of GDP but needs to cover a total financial deficit of 678.870 billion (US$38.79 billion), or 5.5% of GDP.